You are here: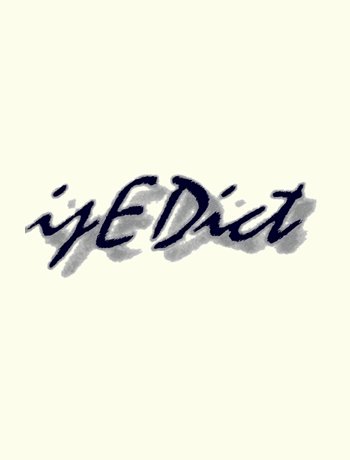 Investigating the impact of Concept Mapping Software on Greek students with Attention Deficit (AD)
ARTICLE
IJEDICT Volume 11, Number 3, ISSN 1814-0556 Publisher: Open Campus, The University of the West Indies, West Indies
Abstract
The present study investigates if there is a positive effect of the use of concept mapping software on students with Attention Deficit (AD) when learning descriptive writing in the secondary level of education. It also examines what kind of difficulties AD students may have come across during this learning procedure. Sample students were selected and assessed in their use of a combination of distinct educational tools, namely a questionnaire for teachers following the Greek Evaluation Scale (ADHD), the Stroop Test and the Trail Making Test. The students involved in this case study learned by implementing computer-based tools and then answered a number of questions regarding the perceived benefits of technology, accomplishing, in this way, the main purpose of this paper. Results arisen in this case study confirmed that the majority of the students believe they learn better when using computers and that particularly the concept mapping software presents the subject matter in an easier, more interesting and pleasant way, despite some difficulties throughout the learning procedure.
Citation
Riga, A. & Papayiannis, N. (2015). Investigating the impact of Concept Mapping Software on Greek students with Attention Deficit (AD). International Journal of Education and Development using ICT, 11(3),. Open Campus, The University of the West Indies, West Indies. Retrieved October 30, 2020 from https://www.learntechlib.org/p/171316/.
Keywords
References
View References & Citations Map
American Psychiatric Association. (2001). Diagnostic and statistical manual of mental disorders, Fourth Edition (DSM-IV), Washington DC: American Psychiatric Association.

Arnett, J.A. & Seth S.L. (1995). Effect of physical layout in performance of the Trail Making Test. Psychological Assessment,7 (2): 220–221.

Atkinson, R.C. & Siffrin, R.M. (1968). Human memory: A proposed system and its control processes. In W.K. Spence& J.T. Spence (Eds.), The psychology of learning and motivation (Vol. 1, pp 89-195). New York: Academic Press.

Beyerbach, B.A. & Smith, J.M. (1990). Using a computerized concept mapping program to assess preservice teachers' thinking about effective teaching. Journal of Research in Science Teaching, 27(10), 961-971.

Cantwell, D.P. (1996). Attention Deficit Disorder: A review of the past 10 years. Journal of the American Academy of Child and Adolescent Psychiatry, 35, 978-987.

Chang, K.E., Sung, Y.T. & Chen, I.D. (2001). Learning through computer based concept mapping with scaffolding aid. Journal of Computer Assisted Learning, 17(1), 21-33.

Chang, K.E., Sung, Y.T. & Chen, I.D. (2002). The effect of concept mapping to enhance text comprehension and summarization. The Journal of Experimental Education, 71(1), 5-23.

Chularut, P. & DeBacker, T.K. (2004). The influence of concept mapping on achievement, selfregulation, and self-efficacy in students of english as a second language. Contemporary Educational Psychology, 29(3), 248-263.

Conte, R. (1998). Attention disorders. In B.Y.L. Wong Learning about learning disabilities (2nd ed.), P. 67 – 106, New York, NJ: Academic Press.

Conradty, C. & Bogner, F. (2012). Knowledge presented in concept maps: Correlations with conventional cognitive knowledge tests. Educational Studies, 38(3), 341-354.

Cox, M.J. (1997). The effects of information technology on students' motivation: final report. Coventry: NCET.

Deaney, R., Ruthven, K. & Hennessy, S. (2003). Pupil Perspectives on the Contribution of Information and Communication Technology to Teaching and Learning in the Secondary School, Research Papers in Education 18 (2), 141-165.

Erdogan, Y. (2009). Paper based and computer based concept mappings: The effects on computer achievement, computer anxiety and computer attitude. British Journal of Educational Technology, 40(5), 821-836.

Gougoulias, Κ. (2008).The Stroop test in the Greek population: Normative data. Aristotle University of Thessaloniki, Faculty of Health and Sciences, Department of Medicine.

Guvenc, H. & Acikgoz, K.U. (2007). The effects of cooperative learning and concept mapping on learning strategy use. Educational Sciences: Theory and Practice, 7(1), 117-127.

Hatzisavidis, S., Kotopoulos, T. & Anagnostopoulou, E. (2008). Analytical Programs Adjustments for the caps? language lesson at Secondary School, A΄Cross-Curricular Issue and lesson plans, Ministry of National Education and Religions, Pedagogical Institute.

Hayes, J.R. (1996). A new framework for understanding cognition and affect in writing. In C.M. Levy& S. Ransdell (Eeds.), The science of writing caps?: Theories, Methods, Individual Differences, and Applications (pp. 1-27). Mahah, NJ: Lawrence Erlbaum Associates.

Horton, P.B., McConney, A.A., Gallo, M., Woods, A.L., Senn, G.J. & Hamelin, D. (2006). An investigation of the effectiveness of concept mapping as an instructional tool. Science Education, 77(1), 95-111.
Hwang, G.J., Shi, Y.R. & Chu, H.C. (2010). A concept map approach to developing collaborative mindtools for context aware ubiquitous learning. British Journal of Educational Technology, 42(5), 778-789.
Jamlan M. (2004). Faculty Opinions towards Introducing e-Learning at the University of Bahrain. International Review of Research in Open and Distance Learning. August, 2004 (http://www.irrodl.org/content/v5.2/jamlan.html)

Jonassen, D. (2000). Revisiting activity theory as a framework for designing student-centered learning environments, In Jonassen& S. Land (Eds.). Theoretical foundations of

Jonassen, D.H., Beissner, K. & Yacci, M. (1993). Structural knowledge: Techniques for representing, conveying, and acquiring structural knowledge. Hillsdale, NJ: Lawrence Erlbaum. Earlier caps were used in book titles.

Jones, J. & Love, S. (2012). Living social: How to use social stories as behavior intervention. IManager's Journal on School Educational Technology 8 (3), 9.
Igwebuike, T.B. (2012). Effects of conceptual change pedagogy on achievement by high ability integrated science students on energy concepts. International Journal of Research Studies in Educational Technology, 2(1). Http://dx.doi.org/10.5861/ijrset.2012.123

Kalatzi-Azizi, A., Aggeli K. & Eustathiou, G. (2012). Greek evaluation scale of ADHD, scale for parents-scale for teachers, Athens: Pedio.

Kanakis, I. (1989). Teaching and learning with modern means of communication. Athens: Grigoris.

Kay, B. (2007). Effectiveness of computer-based instruction: An updated analysis. Computers in Human Behavior 7, 75-94

Kontakos, Α. (2002). Peadagogy of Means and ICTs. In Dimitrakopoulou, A. ICTs in Education. Vol. A(P. 393-401). Athens: Kastaniotis.

Korkman, M. & Pesonen, A.E. (1994). A comparison of neuropsychological test profiles of children with attention-deficit hyperactivity disorder and/or learning disorder. Journal of Learning Disabilities, 27, 383-392.

Kwon, S.Y. & Cifuentes, L. (2009). The comparative effect of individually-constructed vs. Collaboratively-constructed computer-based concept maps. Computers& Education, 52(2), 365-375. Http://dx.doi.org/10.1016/J.compedu.2008.09.012

Lewis, A. & Atzert, S. (2000). Dealing with computer related anxiety in the project-oriented CALL classroom. Computer-Assisted Language Learning, 13, 377-95.

Mathers, M.E. (2006). Aspects of language in children with ADHD: Applying functional analyses to explore language use. Journal of Attention Disorders, 9(3), 523-533.

Nomass, B. (2013). The Impact of Using Technology in Teaching English as a Second Language. English Language and Literature Studies, 3 (1), 111-116. Doi: 1366362167

Novak, J.D. (1990). Concept maps and vee diagrams: Two metacognitive tools for science and mathematics education. Instructional Science, 19(1), 29-52.

Okebukola, P.A. & Jegede, O.J. (1989). Students' anxiety towards and perception of difficulty of some biological concepts under the concept mapping heuristic. Research in Science& Technological Education, 7(1), 85-92.

Panteliadou, S. (2004). The learning difficulties in the secondary level of education, Thessaloniki, Adaction A.E.

Rabiner, D., Murray, D., Skinner, A. & Malone, P. (2010). A randomised trial of two promising computer-based interventions for students with attention difficulties. J Abnorm Child Psychol 38: 131–42.

Redmond, S.M. (2004). Conversational profiles of children with ADHD, SLI and typical development. Clinical Linguistics and Phonetics, 18, 107-125.

Reid, M., Burn, A. & Parker, D. (2002). Evaluation report of the Becta Digital Video pilot project, Retrieved September 20, 2013, from: http://www.becta.org.uk/research/reports/docs/dvreport_241002.pdf

Richards, R. (2008). Making it stick: Memorable strategies to enhance learning, LD Online The world's leading website on learning disabilities and ADHD. Retrieved April 25, 2013, from http://www.ldonline.org/article/5602/

Schumaker, J.B. & Deshler, D.D. (2003). Can students with LD become competent writers? Learning Disability Quarterly, 26(2), 129-141.

Spreen, O. & Strauss, E. (1998). A compedium of neuropsychological tests (2nd Edition), 34. New York: Oxford University Press.

Sturm, J.M. & Rankin-Erickson, J.L. (2002). Effects of hand-drawn and computer-generated concept mapping on the expository writing of middle school students with learning disabilities, Learning Disabilities Research& Practice, 17(2), 124-139.
Tripto, J., Assaraf, O.B. & Amit, M. (2013). Mapping what they know: Concept maps as an effective tool for assessing students' systems thinking. American Journal of Operations Research, 3, 245-258.

Tzeng, J.Y. (2010). Designs of concept maps and their impacts on readers' performance in memory andreasoning while reading. Journal of Research in Reading, 33(2), 128-147.

Woodrow, J.E. (1991). A comparison of four computer attitude scales. Journal of Educational Computing Research. 7(2): 165-187.

Xu, C., Reid, R. & Steckelberg, A. (2002). Technology applications for children with ADHD: 43. Assessing the empirical support. Education and Treatment of Children, 25, 224-248.
Yen, J.C., Lee, C.Y. & Chen, I. (2012). The effects of image(cid:0)based concept mapping on the learning outcomes and cognitive processes of mobile learners. British Journal of Educational Technology, 43(2), 307-320.

Zaid, M.A. (2011). Effectiveness of organized e-mail exchanges and online reading/writing on college students' literacy and their attitudes towards English, Asian EFL Journal 13 (1), 10–47.

Zavlanos, M. (2003). Teaching and Assessment, Athens; Stamoulis.

Zentall, S.S., Hall, A.M. & Lee, D.L. (1998). Attentional focus of students with hyperactivity during a word-search task. Journal of Abnormal Child Psychology, 26, 335-343.
These references have been extracted automatically and may have some errors. Signed in users can suggest corrections to these mistakes.
Suggest Corrections to References