You are here: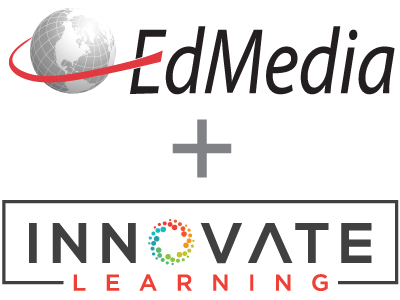 Tracking Human Expression Actions in Lectures
PROCEEDINGS
EdMedia + Innovate Learning, in Montreal, Canada ISBN 978-1-880094-40-2 Publisher: Association for the Advancement of Computing in Education (AACE), Waynesville, NC
Abstract
Recorded multimedia presentations in the form of lectures, conference proceedings, commercial demonstrations or tutorials, are becoming increasingly available in multiple, diverse, and often heterogeneous formats. These materials are stored in databases or digital libraries where the user can search by a variety of mechanisms, ranging from keyword search to content-based que-ries. Tracking human expression actions is a valuable tool for mining information because it can add significance value to the materials being searched. In this paper, we focus on tracking the pre-senter's pointing activity during a lecture, and show how this information can be used to provide the user with an improved overview of the lecture to quickly navigate to those points that the user might find the most interesting. The strength of this approach lies in the ability to correlate the pointing actions of the lecturer with other streams of data during the recorded lectures, such as audio amplitude, gesture motion, slide presentation, or text. In the absence of complete transcripts or manually added annotations, which are expensive to generate given the quantity of recorded lectures, the level and type of interaction of the presenter with the material can be analyzed to yield likely points of interest.
Citation
Steinberg, T., Shen, L., Cheng, L. & Makedon, F. (2000). Tracking Human Expression Actions in Lectures. In J. Bourdeau & R. Heller (Eds.), Proceedings of ED-MEDIA 2000--World Conference on Educational Multimedia, Hypermedia & Telecommunications (pp. 1090-1095). Montreal, Canada: Association for the Advancement of Computing in Education (AACE). Retrieved January 25, 2020 from https://www.learntechlib.org/primary/p/16212/.
References
View References & Citations Map
Arons, B. (1997). SpeechSkimmer: A System for Interactively Skimming Recorded Speech. ACM Transactions on Computer Human Interaction, March 1997, Vol 4, No 1, pp 3-38.
Abowd, G., Brotherton, J., & Bhalodia, J. (1998). Classroom 2000: A System for Capturing and Accessing Multimedia Classroom Experiences. CHI '98 Demonstration Paper, May, 1998. Fayyad, U., Piatetsky-Shapiro, G., Smyth, & P., Uthurusamy, R. Ed. (1996). Advances in Knowledge Discovery and Data Mining. AAAI Press: Menlo Park, CA.
Ford, J., Makedon, F., & Rebelsky, S.A. (1998). Resource-Limited Hyper-Reproductions: Electronically Reproducing and Extending Lectures. Multimedia Tools and Applications, Kluwer Academic Publishers. Mueller, R., & Ottmann Th. (To appear). The "Authoring on the Fly" System for Automated Recording and Replay of
Owen, C.B., & Makedon, F. (1999). Cross-Modal Information Retrieval. In Borko Furht (ed.), Handbook of Multimedia Computing. CRC Press, Boca Raton, pp 403-423.
Owen, C.B., & Makedon, F. (1998). ASML: Automatic Site Markup Language. Multimedia Tools and Applications, Kluwer Academic Publishers.
Owen, C.B. (1998). Multiple Media Correlation: Theory and Applications. Ph. D. Dissertation, Dartmouth College.
Rus, D., & Summers K. (1995). Using Whitespace for Automated Document Structuring. Advances in Digital Libraries. Springer-Verlag, Lecture Notes in Computer Science.
Shafer, J.C., Agrawal, R., Mehta, M. (1996). SPRINT: A Scalable Parallel Classifier for Data Mining. Proc. Of the 22th International Conference on Very Large Databases, Mumbai (Bombay), India.
Wilcox, L.D., Schilit, B.N., & Sawhney N. (1997). Dynomite: a dynamically organized ink and audio notebook. Conference proceedings on Human factors in computing systems. Pp 186-193.
These references have been extracted automatically and may have some errors. Signed in users can suggest corrections to these mistakes.
Suggest Corrections to References