You are here:
The Study of Adopting Problem Based Learning in Normal Scale Class Course Design
PROCEEDINGS
International Conferences on Education Technologies (ICEduTech) and Sustainability, Technology and Education (STE),
Abstract
This study adopts the Problem Based Learning (PBL) for pre-service teachers in teacher education program. The reasons to adopt PBL are the class scale is not a small class, the contents are too many to teach, and the technologies are ready to be used in classroom. This study used an intermediary, movie, for scenario to student to define the problems and to search for information in order to report their findings. Since this is not a required course, more than ten people took this course. Therefore, adopting PBL, the groups using, in the normal scale class in higher education is another modification. The purposes of this study are to evaluate this adopting PBL processing and to find the chance to improve the PBL course design. The methodology of this study is the text mining with KeyGraph technology. Thirty seven pre-service teachers' feedbacks are analyzed. The feedbacks were from those students who finished three cycles of the PBL processing. Two of the cycles of the PBL processing are the students learning educational special topics by themselves. The last cycle of PBL processing is to train the pre-service teachers how to run the PBL course in the future. The results indicate that the important factor is "discussion" and rare and important factor is "movie" (intermediary) for adopting PBL course. [For the complete proceedings, see ED557181.]
Citation
Hsu, C.l. (2014). The Study of Adopting Problem Based Learning in Normal Scale Class Course Design. Presented at International Conferences on Education Technologies (ICEduTech) and Sustainability, Technology and Education (STE) 2014. Retrieved March 29, 2020 from https://www.learntechlib.org/p/158351/.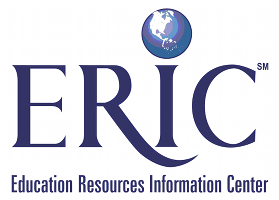 This record was imported from
ERIC
on November 3, 2015. [
Original Record
]
ERIC is sponsored by the Institute of Education Sciences (IES) of the U.S. Department of Education.
Copyright for this record is held by the content creator. For more details see ERIC's copyright policy.
Keywords
References
View References & Citations Map
Benson, S. (2012). The relative merits of PBL (problem-based learning) in university education. Online Submission,

Carrera, L.I., Tellez, T.E., & D'Ottavio, A.E. (2003). Implementing a Problem‐Based Learning Curriculum in an Argentinean Medical School: Implications for Developing Countries. Academic Medicine, 78(8), 798-801.

Dobson, H.E., & Tomkinson, C.B. (2012). Creating sustainable development change agents through problem-based learning: Designing appropriate student PBL projects. International Journal of Sustainability in Higher Education, 13(3), 263-278.

Etherington, M.B. (2011). Investigative primary science: A problem-based learning approach. Australian Journal of Teacher Education, 36(9), 36-57

Freidman, T. (2005). The world is flat. New York: Farrar, Straus and Giroux.

Grimes, S. (2005). Mining text can boost research. Information Outlook, 9(11), 20-21.

Hearst, M.A. (1999, June). Untangling text data mining. In Proceedings of the 37th annual meeting of the Association for Computational Linguistics on Computational Linguistics (pp. 3-10). Association for Computational Linguistics.

Hsu, C., Hong, C.F., Wang, A.L., Chiu, T.F., & Chang, Y.F. (2009, June). Value Focused Association Map (VFAM)An Alternative Learning Outcomes Presenting. In World Conference on Educational Multimedia, Hypermedia and Telecommunications (Vol. 2009, No. 1, pp. 3270-3275)

Kumar, R., & Refaei, B. (2013). Designing a Problem-Based Learning Intermediate Composition Course. College Teaching, 61(2), 67-73.

Kuruganti, U., Needham, T., & Zundel, P. (2012). Patterns and rates of learning in two problem-based learning courses using outcome based assessment and elaboration theory. Canadian Journal for the Scholarship of Teaching and Learning, 3(1)

McBurney, P., & Ohsawa, Y. (2003). Chance discovery. Springer-Verlag New York, Inc.Michael, T., Marlon, M., &

McDonald, B. (2013). Evaluation Instruments Used in Problem-Based Learning. Online Submission.

Monks, A. (2010). Adapted PBL practical exercises: Benefits for apprentices. Journal of Vocational Education and Training, 62(4), 455-466.

Montero, C.A., & Araki, K. (2005). Discovering Critically Self-Organized Chat. In Soft Computing as Transdisciplinary Science and Technology (pp. 532-542). Springer Berlin Heidelberg.

Neufeld, V.R., & Barrows, H.S. (1974). The" McMaster Philosophy": an approach to medical education. Academic Medicine, 49(11), 1040-50.

O'Neill, G., & Hung, W. (2010). Seeing the landscape and the forest floor: Changes made to improve the connectivity of concepts in a hybrid problem-based learning curriculum. Teaching in Higher Education, 15(1), 15-27.

Ohsawa, Y. (2002). KeyGraph as risk explorer in earthquake–sequence. Journal of contingencies and crisis management, 10(3), 119-128.

Ohsawa, Y., Benson, N.E., & Yachida, M. (1998, April). KeyGraph: Automatic indexing by co-occurrence graph based on building construction metaphor. In Research and Technology Advances in Digital Libraries, 1998. ADL 98. Proceedings. IEEE International Forum on (pp. 12-18). IEEE.

Razzak, N.A. (2012). Problem-Based Learning in the Educational Psychology Classroom: Bahraini Teacher Candidates' Experience. International Journal of Teaching and Learning in Higher Education, 24(2), 134-143.

Sakakibara, T., & Ohsawa, Y. (2005). Knowledge, Discovery Method by Gradual Increase of Target Baskets form Sparse Dataset. In Proc. The Fourth IEEE International Workshop WSTS (pp. 480-489).

Sockalingam, N., Rotgans, J., & Schmidt, H. (2012). Assessing the quality of problems in problem-based learning. International Journal of Teaching and Learning in Higher Education, 24(1), 43-51.

Tosun, C., & Taskesenligil, Y. (2013). The effect of problem-based learning on undergraduate students' learning about solutions and their physical properties and scientific processing skills. Chemistry Education Research and Practice, 14(1), 36-50.

Wang, L.H., Hong, C.F., & Hsu, C.L. (2006, January). Closed-ended questionnaire data analysis. In Knowledge-Based Intelligent Information and Engineering Systems (pp. 1-7). Springer Berlin Heidelberg.

Watts, D.J. (1999). Small worlds: the dynamics of networks between order and randomness. Princeton university press.

Weiss, S.M., Indurkhya, N., Zhang, T., & Damerau, F. (2010). Text mining: predictive methods for analyzing unstructured information. Springer.
These references have been extracted automatically and may have some errors. Signed in users can suggest corrections to these mistakes.
Suggest Corrections to References