You are here: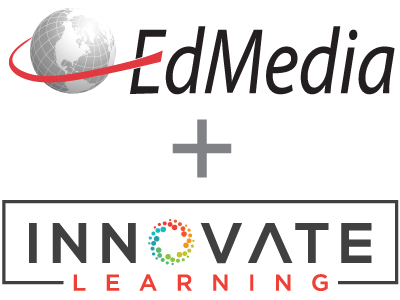 Exploring the Flipped Classroom Model: Two Cases Studies from Applications in Higher Education
PROCEEDINGS
Richard Lambert, University of North Carolina at Charlotte, United States ; Kevin Parker, York Technical College, United States ; Enoch Park, Pfeiffer University, United States
EdMedia + Innovate Learning, in Montreal, Quebec, Canada ISBN 978-1-939797-16-2 Publisher: Association for the Advancement of Computing in Education (AACE), Waynesville, NC
Abstract
An overview of the flipped classroom model is reported. Two case studies of the application of the flipped classroom model are described in an effort to add to the literature new descriptions of possible applications, outcomes, and reactions from students. The first case study involving an undergraduate accounting course offers some evidence of the effect of the flipped model on student outcomes. The second case study involving a graduate statistics course offers qualitative evidence of positive student reactions to the model.
Citation
Lambert, R., Parker, K. & Park, E. (2015). Exploring the Flipped Classroom Model: Two Cases Studies from Applications in Higher Education. In S. Carliner, C. Fulford & N. Ostashewski (Eds.), Proceedings of EdMedia 2015--World Conference on Educational Media and Technology (pp. 262-272). Montreal, Quebec, Canada: Association for the Advancement of Computing in Education (AACE). Retrieved April 4, 2020 from https://www.learntechlib.org/primary/p/151293/.
References
View References & Citations Map
Ash, K. (2014, April 18). Educators Evaluate "Flipped Classrooms". Http://www.edwe
Bonwell, C., & Eison, J. (1991). Active Learning: Creating Excitement in the Classroom. AEHE-ERIC Higher Education Report No. 1. Washington, D.C.: Jossey-Bass.
Boster, F., Meyer, G., Roberto, A., Inge, C. & Strom, R. (2006). Some Effects of Video Streaming on Educational Achievement, Communication Education, 55(1), 46-62.
Brecht, H., & Ogilby, S. (2008). Enabling a comprehensive teaching strategy: Video lectures, Journal of Information Technology Education, 7, IIP71-IIP86.
Caulfield, M., Collier, A., & Halawa, S. (2013). Rethinking online community in MOOCs used for blended learning. EDUCAUSE Review Online. Retrieved from http://www.educause.edu/ero/article/rethinking-online-communitymoocs-used-blended-learning
Chickering, A., & Gamson, Z. (1987). Seven Principles for Good Practice, AAHE Bulletin, 39, 3-7. ED 282 491.
Haake, S. (2013) 'English in the Cloud': The experience of one school in moving its curriculum and learning content online. Literacy Learning: the Middle Years, 21(3), 41-48.
Knowles, M.S. (1984) Andragogy in Action. Applying modern principles of adult education, San Francisco: Jossey Bass.
Love, B., Hodge, A., Grandgenett, N., & Swift, A. (2014). Student learning and perceptions in a flipped linear algebra course, International Journal of Mathematical Education in Science and Technology, 45(3), 317-324, DOI:10.1080/0020739X.2013.822582
McCarthy, C. & Lambert, R. (2006). The demands experienced by teachers and the resources they employ to manage stress. In R. Lambert and C. McCarthy (Eds.), Understanding teacher stress in an age of accountability (pp. 215-226). Greenwich, CT: Information Age Publishing.
McGivney-Burelle, J. & Xue, F. (2014). Flipping Calculus. PRIMUS: Problems, Resources, and Issues in Mathematics Undergraduate Studies, 23(5), 477-486,
Schachter, R. (2012, July). Avoiding the Pitfalls of Virtual Schooling: The Learning Curve for Launching Programs Is Well Worth the Effort. District Administration, 74-79.
Strayer, J. (2012). How learning in an inverted classroom influences cooperation, innovation, and tasks orientation, Learning Environment Research, 15, 171-193, DOI:10.1007/s10984-012-9108-4
Tune, J., Sturek, M., & Basile, D. (2013). Flipped classroom model improves graduate student performance in cardiovascular, respiratory, and renal physiology, Advances in Physiology Education, 37, 316-320.
Wilson, S. (2013). The flipped class: A method to address the challenges of an undergraduate Statistics course, Teaching of Psychology, 40(3), 193-199,
These references have been extracted automatically and may have some errors. Signed in users can suggest corrections to these mistakes.
Suggest Corrections to References