You are here: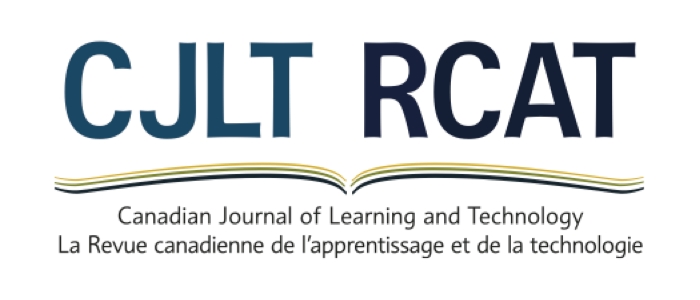 Things I Have Learned about Meta-Analysis Since 1990: Reducing Bias in Search of "The Big Picture"
ARTICLE
français, langue française/French

Ce que j'ai appris sur la méta-analyse depuis 1990 : réduire les partis pris en quête d'une vue d'ensemble

CJLT Volume 40, Number 3, ISSN 1499-6677 e-ISSN 1499-6677 Publisher: Canadian Network for Innovation in Education
Abstract
This paper examines sources of potential bias in systematic reviews and meta-analyses which can distort their findings, leading to problems with interpretation and application by practitioners and policymakers. It follows from an article that was published in the Canadian Journal of Communication in 1990, "Integrating Research into Instructional Practice: The Use and Abuse of Meta-analysis," which introduced meta-analysis as a means for estimating population parameters and summarizing quantitative research around instructional research questions. This paper begins by examining two cases where multiple meta-analyses disagree. It then goes on to describe substantive and methodological aspects of meta-analysis where various kinds of bias can influence the outcomes and suggests measures that can be taken to avoid them. The intention is to improve the reliability and accuracy of reviews so that practitioners can trust the results and use them more effectively.
français, langue française/French:
Cet article examine les sources des partis pris potentiels dans les synthèses systématiques et les méta-analyses qui peuvent déformer les conclusions, ce qui peut causer des problèmes d'interprétation et d'application par les praticiens et les responsables des politiques. Il fait suite à un article publié dans le Canadian Journal of Communication en 1990, intitulé « Integrating Research into Instructional Practice: The Use and Abuse of Meta-analysis », qui présentait la méta-analyse comme moyen d'estimer les paramètres relatifs à la population et de résumer la recherche quantitative sur les questions de recherche pédagogique. L'article commence avec l'examen de deux cas dans lesquels de nombreuses méta-analyses sont en désaccord. Il décrit ensuite les aspects substantifs et méthodologiques des méta-analyses dans lesquels divers types de partis pris peuvent influencer les résultats et suggère des mesures qui peuvent être adoptées pour éviter ces partis pris. L'intention est d'améliorer la fiabilité et l'exactitude des synthèses afin que les praticiens puissent compter sur les résultats et les utiliser plus efficacement.
Citation
Bernard, R. (2014). Things I Have Learned about Meta-Analysis Since 1990: Reducing Bias in Search of "The Big Picture". Canadian Journal of Learning and Technology / La revue canadienne de l'apprentissage et de la technologie, 40(3),. Canadian Network for Innovation in Education. Retrieved January 16, 2021 from https://www.learntechlib.org/p/148505/.
References
View References & Citations Map
Abrami, P.C., & Bernard, R.M. (2006). Research on distance education: In defense of field experiments. Distance Education, 27(1), 5-26. Doi:10.1080/01587910600653082
Abrami, P.C., & Bernard, R.M. (2013). Statistical control versus classification of study quality in meta-analysis. Effective Education, 4(1), 43-72.
Abrami, P.C., Bernard, R.M., & Wade, C.A. (2006). Affecting policy and practice: Issues involved in developing an Argument Catalogue. Evidence& Policy: A Journal of Research, Debate and Practice, 2(4), 417–437.
Bethel, E.C., & Bernard, R.M. (2010). Developments and trends in synthesizing diverse forms of evidence: Beyond comparisons between distance education and classroom instruction. Distance Education, 31(3), 231-256. Doi:10.1080/01587919.2010.513950

Bernard, R.M., & Naidu, S. (1990). Integrating research into instructional practice: The use and abuse of meta-analysis. Canadian Journal of Educational Communication, 19(3), 171-195.

Campbell, D., & Stanley, J.C. (1963). Experimental and quasi-experimental designs for research. Chicago, IL: Rand McNally.

Cavanaugh, C. (2013). Student achievement in elementary and high school. In M.G. Moore (Ed.) Handbook of Distance Education, Third Edition (pp. 170-184). New York, NY:

Clark, R.E. (1983). Reconsidering research on learning from media, Review of Educational Research, 53(4), 445–459.
Clark, R.E. (1994). Media will never influence learning. Educational Technology Research& Development, 42(2), 21–29. Doi:10.1007/BF02299088

Cresswell, J.R. (2009). Qualitative inquiry and research design: Choosing among five approaches (Third Edition). San Francisco, CA: Sage.

Glass, G.V. (1976). Primary, secondary and meta-analysis of research. Educational Researcher, 5(10), 3-8.
Guskey, T.R., & Gates, S.L. (1986). Synthesis of research on the effects of mastery learning in elementary and secondary schools. Educational Leadership, 43(8), 73-80. Retrieved from http://www.ascd.org/ASCD/pdf/journals/ed_lead/el_198605_guskey.pdf Jackson, G.B. (1980). Methods for integrative reviews. Review of Educational Research, 50, 438-460.
Li, Q., & Ma, X. (2010). A meta-analysis of the effects of computer technology on school students' mathematics learning. Educational Psychology Review, 22, 215-243. Doi:10.1007/s10648-010-9125-8Identifyingand Reducing Bias in Meta-­‐analysis 15 Liao, Y-L., & Chen, Y-W. (2005). Computer simulation and students' achievement in Taiwan: A meta-analysis. In P. Kommers& G. Richards (Eds.). Proceedings of World Conference on Educational Multimedia, Hypermedia and Telecommunications (pp. 40-46). Chesapeake,
Lysakowski, R.S., & Walberg, H.J. (1982). Instructional effects of cues, participation, and corrective feedback: A quantitative synthesis. American Educational Research Journal, 19(4), 559-578.

Pearson K. (1904). Report on certain enteric fever inoculation statistics, British Medical Journal, 3, 1243-1246.

Petticrew, M., & Roberts, H. (2003). Evidence, hierarchies, and typologies: Horses for courses. British Medical Journal, 57(7), 527–529.
Rosen, Y., & Salomon, G. (2007). The differential learning achievements of constructivist technology-intensive learning environments as compared with traditional ones: A metaanalysis. Journal of Educational Computing Research, 36(1), 1-14.

Rothstein, H.R., Sutton, A.J., & Borenstein, M. (Eds.) (2005). Publication bias in meta-analysis– Prevention, assessment and adjustments. Chichester, UK: Wiley.

Shachar, M., Neumann, Y. (2003). Differences between traditional and distance education academic performance: A meta-analytic approach. International Review of Research in Open and Distance Learning, 4(2). Retrieved from http://www.irrodl.org/index.php/irrodl/article/view/153/704 Slavin, R.E. (1987). Mastery learning reconsidered. Review of Educational Research, 57(2), 175-213. Doi:10.3102/00346543057002175
Tamim, R.M., Bernard, R.M., Borokhovski, E., Abrami, P.C. & Schmid, R.F. (2011). What forty years of research says about the impact of technology on learning: A second-order meta-analysis and validation study. Review of Educational Research. 81(3), 4-28. Doi:10.3102/0034654310393361.

Valentine, J.C. & Cooper, H. (2008). A systematic and transparent approach for assessing the methodological quality of intervention effectiveness research: The Study Design and Implementation Assessment Device (Study DIAD). Psychological Methods, 13(2), 130149.
These references have been extracted automatically and may have some errors. Signed in users can suggest corrections to these mistakes.
Suggest Corrections to References