You are here: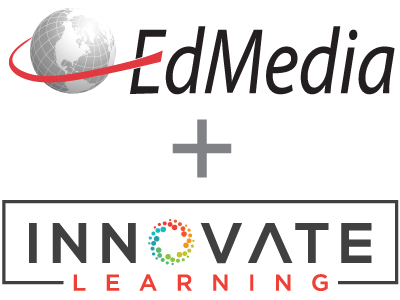 The iPad: Another Gadget or a tool for Constructive Learning?
PROCEEDINGS
EdMedia + Innovate Learning, in Tampere, Finland ISBN 978-1-939797-08-7 Publisher: Association for the Advancement of Computing in Education (AACE), Waynesville, NC
Abstract
The current paper will present findings from a pilot research study during which two project-based inter-disciplinary collaborative activities were implemented with 41 undergraduate education students at Zayed University in the United Arab Emirates. The project was employed in two courses, namely Early Childhood Mathematics and Science and Literature for Children and Adolescents. In addition to course specific assignments, students completed two collaborative iPad-based assignments across both courses, namely: a) Arabic Scientist/Mathematician Biography; and b) E-book fairy/folk tale.
Citation
Colburn, L. & Tamim, R. (2014). The iPad: Another Gadget or a tool for Constructive Learning?. In J. Viteli & M. Leikomaa (Eds.), Proceedings of EdMedia 2014--World Conference on Educational Media and Technology (pp. 1962-1966). Tampere, Finland: Association for the Advancement of Computing in Education (AACE). Retrieved February 20, 2020 from https://www.learntechlib.org/primary/p/147746/.
References
View References & Citations Map
APA. (1997). Learner-Centered Psychology Principles: A Framework for School Redesign and Reform. Retrieved 25 March, 2005, from http://www.apa.org/ed/lcp.html
Bethel, E.C., Bernard, R.M., Abrami, P., & Wade, A. (2007). The effects of ubiquitous computing on preservice teachers learning: A systematic review. Paper presented at the World Conference on E-Learning inCorporate, Government, Healthcare, and Higher Education Chesapeake.
Bruffee, K. (1993). Collaborative learning. Baltimore, MD: Johns Hopkins University Press.
Clark, R.E. (2001). Learning from media: Arguments, analysis evidence. Greenwich CT: Information Age Publishers Inc.
Cuban, L. (2003). Oversold and underused: Computers in the classroom: Harvard University Press
Hickey, D.T., & Zuiker, S.J. (2005). Engaged participation: Associocultural models of motivation with implications for assessment. Educational Assessment, 10, 277-305.
Johnson, D.W., & Johnson, R.T. (2008). Cooperation and the use of technology. In J.M. Spector, M.D. Merrill, J.V. Merrienboer& M.P. Driscoll (Eds.), Handbook of Research on Educational Communication and Technology (Third ed.). New York, London: Lawrence Erlbaum Associates.
Laurillard, D. (2002). Rethinking university teaching: A framework for the effective use of educational technology (Second ed.): London: Routledge.
McCombs, B.L., & Vakili, D. (2005). A learner-centered framework for E-learning. Teachers College Record, 107(8), 1582-1600.
Salomon, G. (2000, May 3). Learning today: Not the computer alone... Paper presented at the Louvainla-Neuve. Authors, (2009). Authors, (2011). Authors, (2014).
Wang, M., Shen, R., Novak, D., & Pan, X. (2009). The impact of mobile learning on preservice teachers' learning behaviours and performance: Report from a large blended classroom. British Journal of Educational Technology, 40(4), 673-695.
Weston, M.E., & Bain, A. (2010). The end of techno-critique: The naked truth about 1: 1 laptop initiatives and educational change. The Journal of Technology, Learning and Assessment, 9(6), 7-24.
These references have been extracted automatically and may have some errors. Signed in users can suggest corrections to these mistakes.
Suggest Corrections to References