You are here: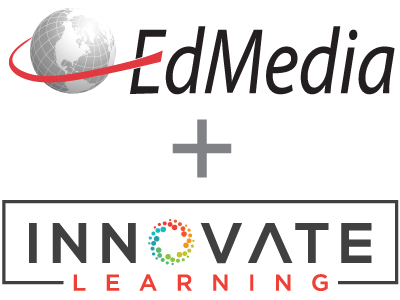 An Incremental Model for Developing Educational Critiquing Systems: Experiences with the Java Critiquer
PROCEEDINGS
EdMedia + Innovate Learning, in Lugano, Switzerland ISBN 978-1-880094-53-2 Publisher: Association for the Advancement of Computing in Education (AACE), Waynesville, NC
Abstract
Individualized feedback is an important factor in fostering effective learning. It is, however, often not seen in schools because providing it places a significant additional workload on teachers. One way to solve this problem is to employ critiquing systems. Critiquing systems, however, require significant development effort before they can be put into use. In this paper, we describe an incremental approach that facilitates the development of educational critiquing systems by integrating manual critiquing with critique authoring. As a result of the integration, the development of critiquing systems becomes an evolutionary process. We describe a system that we built, the Java Critiquer, as an exemplar of our model. Results from a pilot test and real-life usage of the system have shown that the system successfully provides a setting for accumulating critiques and at the same time supporting teachers in critiquing student code.
Citation
Qiu, L. & Riesbeck, C. (2004). An Incremental Model for Developing Educational Critiquing Systems: Experiences with the Java Critiquer. In L. Cantoni & C. McLoughlin (Eds.), Proceedings of ED-MEDIA 2004--World Conference on Educational Multimedia, Hypermedia & Telecommunications (pp. 908-916). Lugano, Switzerland: Association for the Advancement of Computing in Education (AACE). Retrieved October 22, 2020 from https://www.learntechlib.org/primary/p/12584/.
Keywords
References
View References & Citations Map
Badros, G. (2000). JavaML: A Markup Language for Java Source Code. In Ninth International World Wide Web Conference, May 2000.
Bransford, J. D., Brown, A. L., & Cocking, R.R. (Eds.) (1999). How people learn: Brain, Mind, Experience, and School. Washington, DC. National Academy Press.
Bransford, J. D., Goldman, S. R., & Vye, N. J. (1991). Making a difference in people's ability to think: Reflections on a decade of work and some hopes for the future. In R. J. Sternberg and L. Okagaki (Eds.), Influences on Children (pp. 147-180). Hillsdale, NJ: Erlbaum.
Brown, A.L. (1988). Motivation to learn and understand: On taking charge of one's own learning. Cognition and Instruction, 5, 311-321.
Chi, M. T. H., de Leeuw, N., Chiu, M., & LaVancher, C. (1994). Eliciting self-explanations improves understanding. Cognitive Science , 18, 439-477.
Collins, A., Brown, J.S., & Newman, S. (1989). Cognitive Apprenticeship: Teaching the Craft of Reading, Writing, and Mathematics, In L.B. Resnick (Ed .) Knowing, Learning, and Instruction: Essays in Honor of Robert Glaser, Lawrence Erlbaum Associates, Hillsdale, NJ.
Fischer, G. (1987). A Critic for LISP. In Proceedings of the 10th International Joint Conference on Artificial Intelligence, Milan, Italy .
Fischer, G., Nakakoji, K., Ostwald, J., Stahl, G., & Sumner, T. (1993). Embedding Critics in Design Environments. The Knowledge Engineering Review , Vol. 8:4. 1993.
Gertner, A. (1995) Critiquing: Effective Decision Support in Time -Critical Domains. Ph.D. Dissertation, Dept. Of Computer and Info. Science., Univ. Of Pennsylvania.
Hewlett-Packard Company. (1998). SoftBench SDK: CodeAdvisor and Static Programmer's Guide. HP Part Number: B6454-90005, URL: http://docs.hp.com/hpux/onlinedocs/B6454-90005/B6454-90005.html
Johnson, S.C. (1978). Lint, a C Program Checker. Unix Programmer's Manual. AT&T Bell Laboratories: Murray Hill, NJ.
Nakakoji, K., Reeves, B. N., Aoki, A., Suzuki, H., & Mizushima, K. (1995). EMMaC: Knowledge-Based Color Critiquing Support for Novice Multimedia Authors. Proceedings of ACM Multimedia '95, San Francisco.
Qiu, L., and Riesbeck, C. K. (2003). Facilitating Critiquing in Education: The Design and Implementation of the Java Critiquer. In Proceedings of the International Conference on Computers in Education (ICCE), Hong Kong, December 2003.
Sefika, M., Sane, A., & Campbell, R. H. (1996). Monitoring compliance of a software system with its high-level design models. In Proceedings of the 18th International Conference on Software Engineering, Berlin, Germany.
Silverman, B. (1992). Survey of Expert Critiquing Systems: Practical and Theoretical Frontiers. CACM, Vol.35, No.4.
Wenger, E. (1987) Artificial Intelligence and Tutoring Sustems: Computational and Cognitive Approaches to the Communication of Knowledge. Los Altos, CA: Morgan Kaufmann Publishers, Inc.
These references have been extracted automatically and may have some errors. Signed in users can suggest corrections to these mistakes.
Suggest Corrections to References