You are here: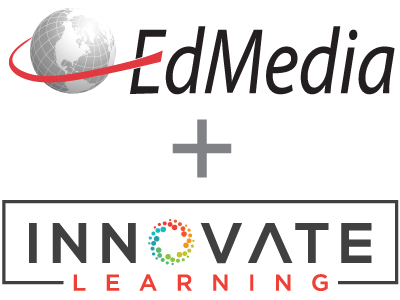 The Use of an On-line Classroom Simulation to Enhance the Decision Making Skills of Beginning Teachers.
PROCEEDINGS
Brian Ferry, Faculty of Education, Australia ; John Hedberg, Nanyang Technological University, Singapore ; Jan Turbill, Brian Cambourne, University of Wollongong, Australia ; David Jonassen, University of Missouri, Australia ; Lisa Kervin, Sarah Puglisi, University of Wollongong, Australia
AACE Award
EdMedia + Innovate Learning, in Lugano, Switzerland ISBN 978-1-880094-53-2 Publisher: Association for the Advancement of Computing in Education (AACE), Waynesville, NC
Abstract
This paper describes the development and initial use of a simulation in teacher education. The simulation allows the user to take on the role of the teacher of a simulated Kindergarten classroom (children whose ages range from 5 to 6 years). As the simulation runs, the user is required to make many decisions about structuring the lesson, classroom management, and responses to individual students. The user can monitor and track the progress of three targeted students throughout the course of the simulation. Embedded tools serve as a "decision assistant" and a "thinking space" are used at decisive points in order to plan and justify new decisions, and to reflect upon the consequences of previous decisions.Other supports include links to: textbooks; syllabus documents; inservice materials; sample artefacts collected from schools and classrooms; and other annotated online teaching resources. A pilot version of the software will be presented at the conference.
Citation
Ferry, B., Hedberg, J., Turbill, J., Cambourne, B., Jonassen, D., Kervin, L. & Puglisi, S. (2004). The Use of an On-line Classroom Simulation to Enhance the Decision Making Skills of Beginning Teachers. In L. Cantoni & C. McLoughlin (Eds.), Proceedings of ED-MEDIA 2004--World Conference on Educational Multimedia, Hypermedia & Telecommunications (pp. 3041-3046). Lugano, Switzerland: Association for the Advancement of Computing in Education (AACE). Retrieved December 8, 2019 from https://www.learntechlib.org/primary/p/12450/.
Keywords
References
View References & Citations Map
Aldrich, C. (2004). Simu lations and the Future of Learning. San Francisco: Pfeiffer.
Barth, R. S. (1990). Improving Schools From Within. San Francisco: Jossey -Bass Publishers
Brookfield, S.. (1995). Becoming a Critically Reflective Teacher. San Francisco: Josey-Bass . Cambourne, B. L. (2000) Conditions For Literacy Learning: Observing literacy learning in elementary classrooms: Nine years of classroom anthropology, The Reading Teacher, 53, 6, Mar 2000,512- 517.
Cambourne, B. L., Ferry, B., & Kiggins, J. (2003). The Knowledge Building Community Odysset: Reflections on the Journey. Change: Transformations in Education. 6(2), 57- 67.
Comber, B., Badger, L., Barnett, J., Nixon, H., Prince, S., & Pitt, J. (2001). Socio -economically disadvantaged students and the development of literacies in school: A longitudinal study, Three Volume Report, South Australia Department of Education, Training and Employment and University of Adelaide.
Danielson, C. (1996). Enhancing Professional Practice: A Framework for Teaching. Alexandria, Virginia, Association for Supervision and Curriculum Development
Darling-Hammond, L. (1999). Teacher Education: Rethinking Practice and Policy. Unicorn 25(1), 31- 48. Department of Education & Training,(2003). Quality Teaching in NSW Public Schools. Sydney: Department of Education & Training.
Ferry, B., Kiggins, J., Hoban, G. & Lockyer, L. (2000). Using computer-mediated-communication to form a knowledge-building community with beginning teachers. Educational Technology and Society, 3(3), 496 -505. Freebody, P. & Luke, A. 1990, Literacies programs: Debates and demands in cultural context, Prospect: A Journal of TESOL, 5 (3), 7- 16.
Gee, J. P. (2000), New people in new worlds: networks, the new capitalism and scho ols, In B. Cope & M. Kalantzis (Eds) Multiliteracies : Literacy Learning and the Design of Social Futures, Melbourne: Macmillan.. Groundwater-Smith, S., Deer, C. E, Sharp, H. & March, P. (1996). The Practicum as Workplace Leaning: A MultiModal Approach in Teacher Education. Australian Journal of Teacher Education, 22(2), 21- 30.
Koetsier, C.P. & Wubbels, J. T. (1995). Bridging the Gap Between Initial Teacher Training and Teacher Induction. Journal of Education for Teaching 21(3), 333- 345.
Nelson, B. (2002). Quality Teaching – A National Priority. Report of a national meeting of professional educators. 28 (2) 23 - 29
Purcell-Gates, V. (1995). Other people's words: The cycle of low literacy. Cambridge, MA: Harvard University Press.
Ramsey, G. (2000) Quality Matters Revitalising teaching: Critical times, critical choices. Report of the Review of Teacher Education in NSW. Sydney: NSW Department of Education & Training.
These references have been extracted automatically and may have some errors. Signed in users can suggest corrections to these mistakes.
Suggest Corrections to References