You are here: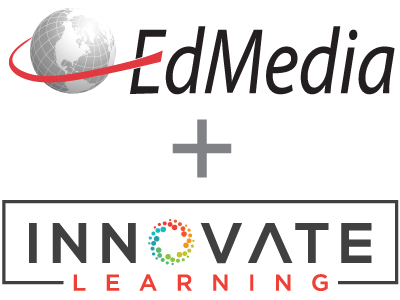 iPads and Their Potential to Revolutionize Learning
PROCEEDINGS
Camille McFarlane, University of British Columbia, Canada
EdMedia + Innovate Learning, in Victoria, Canada ISBN 978-1-939797-03-2 Publisher: Association for the Advancement of Computing in Education (AACE), Waynesville, NC
Abstract
The iPad is an educational technology tool with the potential to revolutionize learning. In order for the iPad to be effective, educators must identify its affordances and examine school goals. Bates and Poole's (2003) SECTIONS framework is applied in order to evaluate the iPad's applicability to education: student profile, ease of use, cost, teaching and learning, interaction and interactivity, organizational issues, novelty, and speed of technology change. A literature review reveals the importance of assessing the impact of the iPad in a learning environment prior to implementation.
Citation
McFarlane, C. (2013). iPads and Their Potential to Revolutionize Learning. In J. Herrington, A. Couros & V. Irvine (Eds.), Proceedings of EdMedia 2013--World Conference on Educational Media and Technology (pp. 1690-1695). Victoria, Canada: Association for the Advancement of Computing in Education (AACE). Retrieved November 17, 2019 from https://www.learntechlib.org/primary/p/112193/.
References
View References & Citations Map
Apple Inc. (2012). IPad with retina display. Retrieved from http://www.apple.com/education/ipad/
Barlow, J.P. (1996). A declaration of the independence of cyberspace. Retrieved from https://projects.eff.org/~barlow/Declaration-Final.html
Bates, A. & Poole, G. (2003). Chapter 4: A framework for selecting and using technology. Effective teaching with technology in higher education: Foundations for success, (pp. 77-105). San Francisco: Jossey Bass Publishers.
Bennett, K. (2011). Less than a class set. Learning and Leading with Technology, 30(4), P. 23-27.
Bloom, B.S. (1956). Taxonomy of Educational Objectives, Handbook I: The Cognitive Domain. New York: David McKay Co Inc.
CAST. (2011). Universal design for learning guidelines version 2.0. Retrieved from http://www.udlcenter.org/aboutudl/udlguidelines
Clark, R. (1994). Media will never influence learning. Educational Technology Research and Development, 42(2), 21-29.
Crichton, S., Pegler, K. & White, D. (2012). Personal devices in public settings: Lessons learned from an iPod touch/iPad project. The Electronic Journal of e-Learning, 10(1), 23-31.
Foote, C. (2012). The evolution of a 1:1 iPad program. Internet Schools, 19(1), 14-18.
Hutchinson, A., Beschorner, B., & Schmidt-Crawford, D. (2012) Exploring the use of the iPad for literacy learning. The Reading Teacher, 66(1), P. 15-23.
Koehler, M. (2011). What is TPACK? Retrieved from http://tpack.org/
Kozma, R.B. (1994). Will media influence learning? Reframing the debate. Educational Technology Research and Development, 42(2), 7-19.
Magley, G. (2011). Grade 8 mobile one-to-one with iPads. Millis Public Schools Evaluation Report. Retrieved from http://www.millis.k-12.ma.us/node/982
Melhuish, K. & Falloon, G. (2010). Looking to the future: M-learning with the iPad. Computers in New Zealand Schools: Learning, Leading, Technology, 22(3), P. 1-16.
Murray, O. & Olcese, N. (2011). Teaching and learning with iPads, ready or not. TechTrends, 55(6), 42-48.
Novello, J. (2012). Using technology in the classroom: An interview with Pam Varnado. The Delta Kappa Gamma Bulletin, 78(4), P. 12-15.
Peluso, D. (2012). The fast-paced iPad revolution: Can educators stay up to date and relevant about these ubiquitous devices? The British Journal of Educational Technology, 43(4), P. 125-127.
Prensky, M. (2001). Digital natives, digital immigrants, part II: Do they really think differently? Retrieved from http://www.marcprensky.com/writing/prensky%20-%20digital%20natives,%20digital%20immigrants%20-%20part2.pdf
Saine, P. (2012). IPods, iPads, and the SMARTBoard: Transforming literacy instruction and student learning. The New England Reading Journal, 47(2), P.74-79.
Tolisano, S.R. (2012). IPad apps and Blooms taxonomy. Retrieved from http://langwitches.org/blog/2012/03/31/ipad-apps-and-blooms-taxonomy/
These references have been extracted automatically and may have some errors. Signed in users can suggest corrections to these mistakes.
Suggest Corrections to References