You are here: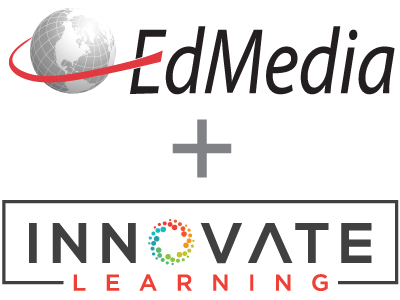 How an Online Teacher Community Supports Teachers' Professional Development: eTRAIN Online Teacher Community
PROCEEDINGS
EdMedia + Innovate Learning, in Victoria, Canada ISBN 978-1-939797-03-2 Publisher: Association for the Advancement of Computing in Education (AACE), Waynesville, NC
Abstract
This paper is aimed to understand how online learning community of practice supports teachers' professional development, especially how pre-service teachers benefit from the interaction with other teaching professionals in the online learning community. An online teacher community, eTRAIN (electronic Teacher Resource and Information Network) community, has been established in a Desire2Learn online management system to facilitate pre-service teachers' professional development of how to. Content analysis techniques were used to examine the interview transcripts. Findings indicate that eTRAIN community provides a great opportunity for members to stay connected with other teachers and faculty as well as gain practical knowledge and skills of teaching K-12. The level of social interaction was found to be no difference from being able to interact physically and even better than face-to-face interaction.
Citation
Tsai, I.C. & Waltonen-Moore, S. (2013). How an Online Teacher Community Supports Teachers' Professional Development: eTRAIN Online Teacher Community. In J. Herrington, A. Couros & V. Irvine (Eds.), Proceedings of EdMedia 2013--World Conference on Educational Media and Technology (pp. 1473-1479). Victoria, Canada: Association for the Advancement of Computing in Education (AACE). Retrieved January 22, 2020 from https://www.learntechlib.org/primary/p/112154/.
References
View References & Citations Map
Andrews, D., & Lewis, M. (2002). The experience of a professional community: Teachers developing a new image of themselves and their workplace. Educational Research, 44(3), 237-254.
Ball, D.L. & Cohen, D.K. (1999). Developing practice, developing practitioners: toward a practice-based theory of professional development. In L. Darling-Hammond& G. Skyes (Eds.), Teaching as the learning professional: Handbook of policy and practice. (pp. 3-32). San Francisco: Jossey-Bass.
Bell, B. & Gilbert, J. (1996) Teacher Development: A Model from Science Education. Falmer Press, London.
Burton, S.L. & Greher, G.R. (2010). School-University partnerships: What do we know and why do they matter? Routledge Inc.
Darling-Hammond, L., & McLaughlin, M.W. (1995). Policies that support professional development in an era of reform. Phi Delta Kappan, 76(8), 597–604.
Dunne, F., Nave, B., & Lewis, A. (2000). Critical friends: Teachers helping to improve student learning. Phi Delta Kappa International Research Bulletin (CEDR) (28), 9-12.
Englert, C.S., & Tarrant, K.L. (1995). Creating collaborative cultures for educational change. Remedial and Special Education, 16(6), 325-336.
Feiman-Nemser, S. (2001). From preparation to practice: Designing a continuum to strengthen and sustain teaching. Teachers College Record, 103(6), 1013-1055.
Glaser, B.G. (1998). Doing grounded theory: Issues and discussions. Mill Valley, CA:Sociology Press.
Goodlad, J.I. (1990). Teachers for our nation's schools. San Francisco: Jossey-Bass.
Gray, J.H., & Tatar, D. (2004). Sociocultural analysis of online professional development: A case study of personal, interpersonal, community, and technical aspects. In S.A. Barab, R. Kling & J.H. Gray (Eds.), Designing for virtual communities in the service of learning (pp.404-436). New York, NY: Cambridge University Press.
Kahle, J.B., & Kronebusch, M. (2003) Science teacher education: From a fractured system to a seamless continuum. In D.D. Kumar, & J.W. Altschuld (Ed.), Science and technology education policy, a symposium issue of policy studies review. (20, pp. 585-602).
Lassonde, C.A., Michael, R.J., & Rivera-wilson, J. (2008). Current Issues in Teacher Education: History, Perspectives, and Implications. Springfield, IL: Charles C Thomas Publisher, LTD.
Little, J.W. (1990). Teachers as colleagues. In A. Lieberman (Ed.), Schools as collaborative cultures: Creating the future now (pp. 165-193). Bristol, PA: The Falmer Press, Taylor& Francis Inc.
Tsai, I.-C., Laffey, J., & Hanuscin, D. (2010). Effectiveness of an online community of practice for learning to teach elementary science. Journal of Educational Computing Research. 43(2), 225-258.
Vescio, V., Ross, D., & Adams, A. (2006, January). A review of research on professional learning communities: What do we know? Paper presented at the NSRF Research Forum.
Wenger, E. (1998). Communities of practice: learning, meaning, and identity. New York, N.Y.: Cambridge University Press.-1479 DASHDASH
These references have been extracted automatically and may have some errors. Signed in users can suggest corrections to these mistakes.
Suggest Corrections to References