You are here: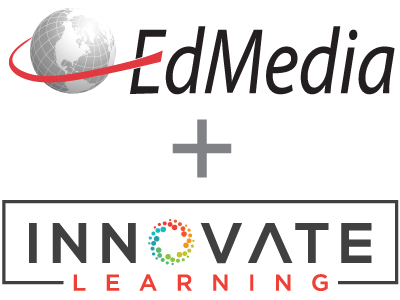 Online Second Language Reading – Metacognitive Strategies Used by Native Speakers of English
PROCEEDINGS
Tsan-Jui Cheng, Teachers College, Columbia University, United States
EdMedia + Innovate Learning, in Victoria, Canada ISBN 978-1-939797-03-2 Publisher: Association for the Advancement of Computing in Education (AACE), Waynesville, NC
Abstract
The proposed project is aimed to investigate and present the results of how native speakers of English use metacognitive strategies when doing online reading in their second language. Previous research (Anderson, 2003; Coiro, 2007; Leu et al., 1982) has revealed that when learning in the online environment, because of the relatively higher level of autonomy and self-control that learners can appreciate than in the traditional classroom, students' metacognitive skills play a more important role in determining their learning outcomes. Therefore, by identifying what metacognitive strategies that native speakers of English learning a second language would use in reading online materials, it is hoped to help second language teachers better design their online or technology-enhanced language courses and help second language users utilize the abundant online language learning resources to their best extent.
Citation
Cheng, T.J. (2013). Online Second Language Reading – Metacognitive Strategies Used by Native Speakers of English. In J. Herrington, A. Couros & V. Irvine (Eds.), Proceedings of EdMedia 2013--World Conference on Educational Media and Technology (pp. 149-152). Victoria, Canada: Association for the Advancement of Computing in Education (AACE). Retrieved November 11, 2019 from https://www.learntechlib.org/primary/p/111947/.
References
View References & Citations Map
Anderson, N.J. (2003). Scrolling, clicking, and reading English: Online reading strategies in a second/foreign language. The Reading Matrix, 3(3), pp. 1 – 33.
Bernard, M., Fernandex, M., & Hull, S. (2002). The effect of line length on children and adults' online reading performance. Usability News, 4(2).
Bannert, M., Hildebrand, M., & Mengelkamp, C. (2009). Effects of a metacognitive support device in learning environments. Computers in Human Behavior, 25(4), pp. 829 – 835.
Brown, A. (1980). Metacognitive development and reading. In R.J. Spiro, B. Bruce, & W.F. Brewer (Eds.), Theoretical issues in reading comprehension. Hillsdale, NJ: Erlbaum.
Coiro, J. (2007). Exploring changes to reading comprehension on the Internet: Paradoxes and possibilities for diverse adolescent readers. Doctoral Dissertation, University of Connecticut.
Fernandez-Duque, D., Baird, J.A., & Posner, M.I. (2000). Executive attention and metacognitive regulation. Consciousness and Cognition, 9, pp. 288 – 307.
Flavell, J.H. (1979). Metacognition and cognitive monitoring: A new area of cognitive-developmental inquiry. American Psychologist, 34, pp. 906 – 911.
Forrest-Pressley, D.L., & Waller, T.G. (1984). Cognition, metacognition, and reading. New York, NY: SpringerVerlag.
Kurniawan, S.H., & Zaphiris, P. (2001). In Proceedings of the 9th International Conference on Human Computer Interaction.
Leu, D.J., Zawilinski, L., Castek, J., Banerjee, M., Housand, B.C., Liu, Y., & O'Neil M. (1982).What is new about the new literacies of online reading comprehension? In L.S. Rush, A.J. Eakle, & A. Berger (Eds.), Secondary school literacy: What research reveals for classroom practice. Urbana, IL: National Council of Teachers of English.
Lin, X., Schwartz, D.L., & Hatano, G. (2005). Towards teachers' adaptive metacognition. Educational Psychologist, 40(4), pp. 245 – 255.
Livingston, J.A. (1997). Metacognition: An overview. Retrieved on January 7th, 2013 from http://gse.buffalo.edu/fas/shuell/cep564/Metacog.htm.
O'Hara, K., & Sellen, A. (1997). A comparison of reading paper and on-line documents. In Proceedings of the SIGCHI Conference on Human Factors in Computing Systems, pp. 335 – 342.
White, B.Y., Shimoda, T.A., Frederiksen, J.R. (1999). Enabling students to construct theories of collaborative inquiry and reflective learning: Computer support for metacognitive development. International Journal of Artificial Intelligence in Education, 10, pp. 151 – 182.
These references have been extracted automatically and may have some errors. Signed in users can suggest corrections to these mistakes.
Suggest Corrections to References