You are here: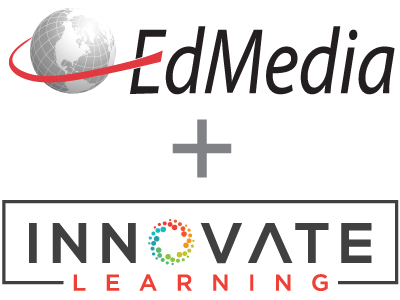 Web-Based Notes is an Inadequate Learning Resource
PROCEEDINGS
EdMedia + Innovate Learning, in Norfolk, VA USA ISBN 978-1-880094-42-6 Publisher: Association for the Advancement of Computing in Education (AACE), Waynesville, NC
Abstract
Development of on-line courses requires the use of appropriate educational philosophies that discourage rote learning and passive transfer of information from teacher to learner. This paper reports on the development, use and evaluation of two, second year, Biology on-line software packages used by students in constructivist environments. The courses on carbohydrate and lipid metabolism were developed in conjunction with subject experts but were designed from different perspectives. The carbohydrate metabolism course provided diverse views of a single knowledge domain and included the ability to find information in different ways. The lipid metabolism course was designed as a 'notes-on-the- Web' module. Evaluations were conducted via paper- and electronic-based software evaluation; student interviews; and analyses of student performance (pre- and post-testing; examination results). Results showed that students enjoyed using the software, found the constructivist learning environments challenging, valued the permanent availability of on-line information, found the user interface of the software products easy to use and navigate. Analyses of examination results showed that students performed better than in the previous year (traditional lectures). Results for the carbohydrate course were superior to those of the other course. It appears that interactive components that foster constructivist-based learning skills are more important in on-line learning environments than presentation of information.
Citation
Amory, A. & Naicker, K. (2001). Web-Based Notes is an Inadequate Learning Resource. In C. Montgomerie & J. Viteli (Eds.), Proceedings of ED-MEDIA 2001--World Conference on Educational Multimedia, Hypermedia & Telecommunications (pp. 37-42). Norfolk, VA USA: Association for the Advancement of Computing in Education (AACE). Retrieved September 29, 2022 from https://www.learntechlib.org/primary/p/8323/.
Keywords
References
View References & Citations Map
Barker, P. (1990). Designing interactive learning systems. Education and Training Technology International 27: 125-145.
Berge, Z. (1997). Characteristics of online teaching in post-secondary, formal education. Educational Technology 37: 35-47.
Brown, P.J. (1995). Creating educational hyperdocuments, can it be economical. Innovations in Education and Training International 32: 202-208
Chen, A. (1993). The use of interactive learning systems to improve the learning of classroom practices. Education Research and Perspectives 20: 24-31
Collis, B. (1997). Pedagogical re-engineering: a pedagogical approach to course enrichment and redesign with the WWW.EducationalTechnologyResearchandDevelopment.Autumn/Winter 8: 11-15.
Dorfler, W. (1991). Computer use and views of the mind. In C. Keitel & K. Rutheven (eds.), Learning from computers: Mathematics education and technology. Berlin: Springer-Verlag.
Greening, T. (1998). Building Constructivist Toolbox: An exploration of Cognitive Technologies.Educational Technology 38: 23-35.
Gustafson, K.L. And Branch, R.M. (1997). Revisioning models of instructional development.Educational Technology Research and Development 45: 73-90.
Hämäläinen, M., Whinston, A.B. And Vishik, S. (1996). Electronic Marketing for learning. Communications of the ACM 39: 51-58.
Jarz, E.M., Kainz, G.A. And Walpoth, G. (1997). Multimedia-based studies in education: design, development, and evaluation of multimedia-based case studies. Journal of Computers in Mathematics and Science Teaching 6: 23-46.
Jih, H.J. And Reeves, T.C. (1992). Mental models: a research focus for interactive learning systems. Education Training Research and Technology 40: 39.
Jonassen, D. And Grabinger, S. (1990). Problems and issues in designing hypertext/ hypermedia for learning. In D. Jonassen& H. Mandl (eds.), Designing hypermedia for learning. Berlin-Heidelberg: NATO Series.
Kook, J.K. (1997). Computers and communication networks on educational settings in the twenty-first century: preparation for educators' new roles. Educational Technology pp. 56-60.
McDonald, H. And Ingvarson, L. (1997). Technology: a catalyst for educational change. Journal of Curriculum Studies 29: 513-527.
Moersch, C. (1995). Levels of Technology Implementation (LoTi): A Framework for Measuring Classroom Technology Use Learning and Leading with Technology 23. [Web URL: http://www.iste.org/Resources/Projects/21Century/moersch.htm ]
Reeves, T.C. (1992). Effective Dimensions of interactive learning systems. In A. Holz & D. Robb (eds.), Finding the Future, ITTE '92. Proceedings of the Information Technology for Training and Educational Conference, pp. 99-113, Brisbane,
Reiser, R. And Kegelmann, H.W. (1994). Evaluating instructional software: a review and critique of current methods. Education Technology Research and Development 42: 63.
Richards, S., Barker, P., Meng Tan, C., Hudson, S. And Beacham, N. (1997). Knowledge sharing through Electronic Course Delivery. Innovations in Education and Training International 34: 3-10.
Starr, R.M. (1997). Delivering Instruction on the WorldWide Web: Overview and basic design principles. Educational Technology 37: 7-14.
Ward, D.R. And Tiessen, E.L. (1997). Adding Education Value to the web: Active learning with Alivepages. Educational Technology 37: 22-31.
These references have been extracted automatically and may have some errors. Signed in users can suggest corrections to these mistakes.
Suggest Corrections to References