You are here: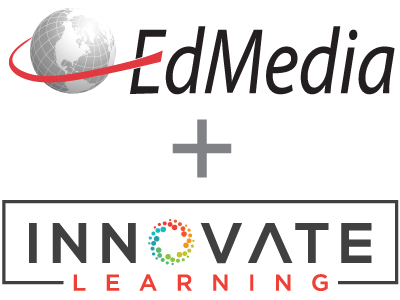 Effects of the Presentation Mode on the Performance Efficiency of English Listening Comprehension Task Supported by PDA
PROCEEDINGS
I-Jung Chen, Dept. of Applied Foreign Language, Takming University of Science & Technology, Taiwan ; Chi-Cheng Chang, Department of Technology Application and Human Resource Development, National Taiwan Normal University, Taiwan ; Yen-Chang Lee, Institute of Technological and Vocational Education, National Taipei University of Technology, Taiwan
EdMedia + Innovate Learning, in Lisbon, Portugal ISBN 978-1-880094-89-1 Publisher: Association for the Advancement of Computing in Education (AACE), Waynesville, NC
Abstract
According to cognitive load theory, when message is presented simultaneously to visual and audio channels, the performance of the working memory is enhanced because more information can be processed. On other hand, the redundant materials may force the severely constrained working memory to process unnecessary information leading to ineffective learning. This study therefore explored whether the concurrent written text improved listening comprehension development for English learners when using PDA as the learning tool. 87 English major students conducted English listening comprehension test with either auditory passage or auditory passage with written text. Research findings indicated that the written text facilitated test performance for the learners of lower English proficiency in the recall test, but not in the succeeding extended test. The study suggested when using PDA as the training tool, providing concurrent written text aided the acquirement of information but not the development of the English listening comprehension skill.
Citation
Chen, I.J., Chang, C.C. & Lee, Y.C. (2011). Effects of the Presentation Mode on the Performance Efficiency of English Listening Comprehension Task Supported by PDA. In T. Bastiaens & M. Ebner (Eds.), Proceedings of ED-MEDIA 2011--World Conference on Educational Multimedia, Hypermedia & Telecommunications (pp. 2903-2912). Lisbon, Portugal: Association for the Advancement of Computing in Education (AACE). Retrieved January 22, 2020 from https://www.learntechlib.org/primary/p/38275/.
References
View References & Citations Map
Baddeley, A.D. (2000). The episodic buffer: A new component of working memory? Trends in Cognitive Science, 4, 417-423.
Borg, G., Bratfisch, O., & Dornic, S. (1971). On the problem of perceived psychology. Scandinavian Journal of Psychology, 12, 249-260.
Chen, N.S., Hsieh, S.W., & Kinshuk (2008). Effects of short-term memory and content representation type on mobile language-2911 DASHDASH
Chung, K.K.H. (2008). What effect do mixed sensory mode instructional formats have on both novice and experienced learners of Chinese characters? Learning and Instruction, 18(1), 96-108.
Cooper, G. (1998). Research into cognitive load theory and instructional design at UNSW. Retrieved 13 July, 2008 from http://paedpsych.jku.at:4711/LEHRTEXTE/Cooper98.html
Davis, S. (2003). Observations in classrooms using a network of handheld devices. Journal of Computer Assisted Learning, 19, 298-307.
DeLeeuw, K.E., & Mayer, R.E. (2008). A comparison of three measures of cognitive load: Evidence for separable measures of intrinsic, extraneous, and germane load. Journal of Educational Psychology, 100(1), 223-234.
Diao, Y., Chandler, P., & Sweller, J. (2007). The effect of written text on comprehension of spoken English as aforeign language. American Journal of Psychology, 120(2), 237-261.
Geddes, S.J. (2004). Mobile learning in the 21st century: benefit for learners. Knowledge Tree e-journal, 30(3), 214-228.
Goh, C.C. (2000). A cognitive perspective on language learners' listening comprehension problems. System 28(1), 55-75.
Jones, L.C., & Plass, J.L. (2002). Supporting listening comprehension and vocabulary acquisition in French with multimedia annotations The Modern Language Journal, 86(4), 546-561.
Kalyuga, S., Chandler, P., & Sweller, J. (1998). Levels of expertise and instructional design. Human Factors, 40, 1-17.
Kao, C.C. (2006). EFL listening comprehension strategies used by students at the southern Taiwan university of technology.
Nash, S.S. (2007). Mobile learning, cognitive architecture and the study of literature. Issues in Informing Science and Information Technology (IISIT), 4, 811-818.
Paas, F., & Van Merriënboer, J.J.G. (1993). The efficiency of instructional conditions: an approach to combine mental effort and performance measures. Human factors 35(4), 737-743.
Paas, F., Van Merriënboer, J.J.G., & Adam, J.J. (1994). Measurement of cognitive load in instructional research. Perceptual Motor and Skills, 79, 419-430.
Pettit, J., & Kukulska-Hulme, A. (2007). Going with the grain: Mobile devices in practice. Australasian Journal of Educational Technology, 23(1), 17-33.
Sweller, J. (2005). Implications of cognitive load theory for multimedia learning. In R.E. Mayer (Ed.), The Cambridge handbook of multimedia learning (pp.19-29). New York: Cambridge University Press
Yeung, A.S., Jin, P., & Sweller, J. (1997). Cognitive load and learner expertise: split-attention and redundancy effects in reading with explanatory notes. Contemporary Educational Psychology, 23(1), 1-21.
These references have been extracted automatically and may have some errors. Signed in users can suggest corrections to these mistakes.
Suggest Corrections to References