You are here: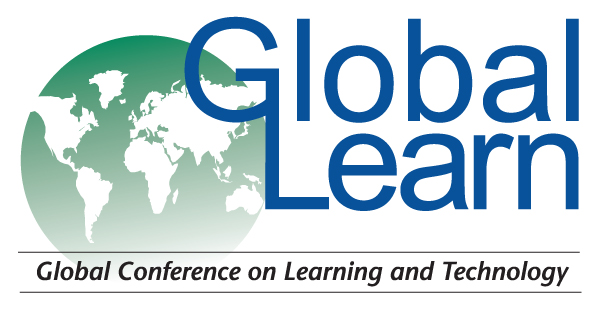 Shared Thinking as a Community Model of Induction and Transition
PROCEEDINGS
Global Learn, in Penang, Malaysia ISBN 978-1-880094-79-2 Publisher: Association for the Advancement of Computing in Education (AACE)
Abstract
This paper puts forward an argument for a group-oriented generative approach to induction and transition as a way of addressing both a cognitive and a situative view of development (Anderson, Greeno, Reder, & Simon, 2000) that are mutually informative. Such an approach, given the name Shared Thinking, was developed at the University of Glasgow and funded by the Kelvin Smith Scholarship. Shared Thinking is a community model of induction, transition and reflection. It is an innovative approach to the use of voting technology combined with a snowball group-discussion technique to generate a whole-group view of student experience. This paper describes 1 of 5 case studies of implementation where the Shared Thinking approach was used. This case study contains a process of collaborative induction for first year students and collaborative transition for second year students. The paper uses the final report of the QAA on First Year Experience (Whittaker, 2008) as the basis of analysis. See http://www.sharedthinking.info for more information.
Citation
Bowskill, N., Brindley, S., Cutts, Q., Lally, V. & Draper, S. (2010). Shared Thinking as a Community Model of Induction and Transition. In Z. Abas, I. Jung & J. Luca (Eds.), Proceedings of Global Learn Asia Pacific 2010--Global Conference on Learning and Technology (pp. 1878-1887). Penang, Malaysia: Association for the Advancement of Computing in Education (AACE). Retrieved May 23, 2022 from https://www.learntechlib.org/primary/p/34387/.
References
View References & Citations Map
Anderson, J.R., Greeno, J.G., Reder, L.M., & Simon, H.A. (2000). Perspectives on Learning, Thinking, and Activity. Educational Researcher, 29(4), 11-13.
Brown, J.S., Collins, A., & Duguid, P. (1989). Situated cognition and the culture of learning. Educational Researcher, 18(1), 32—42.
Bruffee, K.A. (1993). Collaborative Learning: Higher Education, Interdependence, and the Authority of Knowledge. Second Edition: Johns Hopkins University Press.
Cohen, L., & Manion, L. (1994). Research Methods in Education (Fourth Edition ed.). London: Routledge.
Crosby, J. (1996). Learning in Small Groups. Medical Teacher, 18(3), 189-202.
Ellington, H., Percival, F, and Race, P. (1993). Handbook of Educational Technology. London: Kogan Page.
Grabinger, R.S., & Dunlap, J.C. (2000). Rich environments for active learning: A definition. In G.C.G.J.G.D. Squires (Ed.), The changing face of learning technology. Cardiff: University of Wales Press.
Harvey, L., Drew, S., & Smith, M. (2006). The first year experience: a review of literature for the Higher Education Academy. York: HEA.
Heron, J., & Reason, P. (2006). The Practice of Co-operative Inquiry: Research 'with' rather than 'on' people. In P. Reason& H. Bradbury (Eds.), Handbook of Action Research (pp. 179-188). Thousand Oaks, CA:
Krechevsky, M., & Stork, J. (2000). Challenging Educational Assumptions: Lessons form an Italian-American Collaboration. Cambridge Journal of Education, 30(1), 57-74.
Lave, J., & Wenger, E. (1991). Situated Learning. Legitimate peripheral participation Cambridge: University of Cambridge Press.
McConnell, D. (2000). Implementing Computer Supported Cooperative Learning (2nd ed.). London: Kogan Page.
McConnell, D. (2006). E-Learning Groups and Communities. Maidenhead: SRHE/OU Press.
Newble, D., & Cannon, R.A. (2001). A Handbook for Medical Teachers (4th ed.). Dordrecht Kluwer Academic Publishers.
Perry, W. (1970). Forms of Intellectual and Ethical Development in the College Years: A Scheme. New York: Holt, Rinehart, and Winston.
Rinaldi, C. (2005). In dialogue with Reggio Emilia. London: Routledge.
Ritchhart, R., & Perkins, D.N. (2008). Making Thinking Visible. Educational Leadership, 65(5), 57-61.
Stroup, W.M., Ares, N., & Hurford, A.C. (2004). A taxonomy of generative activity design supported by nextgeneration classroom networks. Paper presented at the 26th Annual Meeting of the North American Chapter of the International Group for the Psychology of Mathematics Education., Toronto.
Stroup, W.M., Ares, N.M., & Hurford, A.C. (2005). A Dialectic Analysis of Generativity: Issues of NetworkSupported Design in Mathematics and Science. Mathematical Thinking and Learning An International Journal, 7(3), 181-206.
Surez, C. (2006). Making Learning Visible through Documentation: Creating a Culture of Inquiry among PreService Teachers. The New Educator, 2(1), 33-55.
Thelen, H.A. (1981). The Classroom Society: The Construction of Educational Experience. New York: Halsted Press.
Tinto, V. (1995). Learning communities, collaborative learning and the pedagogy of educational citizenship. AAHE Bulletin, 47, 11-13.
Tinto, V. (2000). Learning better together: The impact of learning communities on student access in higher education. Journal of Institutional Research, 9(1), 48-53.
Urquhart, I. (2005). Reflecting on my own learning. Outwrite: Journal of the Cambridge Society for Psychotherapy(8), 27-31.
Wenger, E. (1998). Communities of Practice: Learning, Meaning and Identity. Cambridge: Cambridge University Press.
Whittaker, R. (2008). Quality Enhancement Themes: The First Year Experience. Transition to and during the first year [Electronic Version]. Retrieved 02/02/09, from http://www.enhancementthemes.ac.uk/themes/FirstYear/outcomes.asp
Yin, R.K. (2003). Case study research, design and methods (3rd ed.). Newbury Park: Sage Publications.
These references have been extracted automatically and may have some errors. Signed in users can suggest corrections to these mistakes.
Suggest Corrections to References