You are here: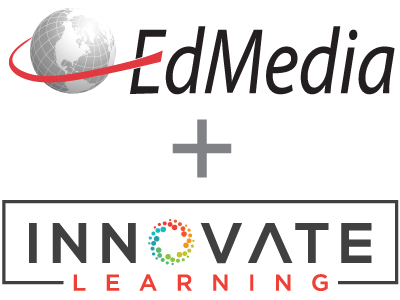 Patterns of Constructive Engagement in a Web-based Learning Activity for Teacher Professional Development
PROCEEDINGS
Ming-Chou Liu, Faculty of Education, National Dong-Hwa University, Taiwan ; Kuo-An Lai, Ying-Ching Chu, National Dong-Hwa University, Taiwan
EdMedia + Innovate Learning, in Honolulu, HI, USA ISBN 978-1-880094-73-0 Publisher: Association for the Advancement of Computing in Education (AACE), Waynesville, NC
Abstract
Using information and communication technology (ICT) to enhance teacher professional development is a current trend in teacher education. For this study we created a web-based learning system that helps teachers design and develop a teaching plan that integrates ICT into classroom teaching. Quantitative and qualitative data were collected to analyze how the pattern of teacher engagement affected the quality of the teaching plans. The findings indicate that: 1) Performance in a web-based learning activity depends on the degree of engagement in the designing task. This implies that engagement is indispensable to obtaining excellent learning results. 2) The reflection phase is the most important phase of the learning cycle, followed by the action phase. This implies that in web-based learning, learners should actively engage each phase of the Knowledge-Action-Reflection (KAR) cycle. More importantly, those who firmly carry the task through to the end get better results.
Citation
Liu, M.C., Lai, K.A. & Chu, Y.C. (2009). Patterns of Constructive Engagement in a Web-based Learning Activity for Teacher Professional Development. In G. Siemens & C. Fulford (Eds.), Proceedings of ED-MEDIA 2009--World Conference on Educational Multimedia, Hypermedia & Telecommunications (pp. 1631-1640). Honolulu, HI, USA: Association for the Advancement of Computing in Education (AACE). Retrieved October 27, 2020 from https://www.learntechlib.org/primary/p/31696/.
Keywords
References
View References & Citations Map
Angeli, C., & Valanides, N. (2009). Epistemological and methodological issues for the conceptualization, development, and assessment of ICT–TPCK: Advances in technological pedagogical content knowledge (TPCK). Computers& Education, 52(1), 154-168.
Ansburg, P.I., & Hill, K. (2003). Creative and analytic thinkers differ in their use of attentional resources. Personality and Individual Difference, 34, 1141–1152.
Bloom, B.S. (1956). Taxonomy of educational objectives: The classification of educational goals. Handbook I: Cognitive Domain. New York: Longman.
Cuban, L. (1990). Reforming education again, again, and again. Educational Researcher, 19(1), 3-13.
Dweck, C.S. (1996). Implicit theories as organizers of goal and behavior. In P.M. Gollwitzer & J.A. Bargh (Eds.), The psychology of action: Linking cognition and motivation to behavior (pp. 69–90). NY: The Guilford Press.
Kearsley, G, & Shneiderman, B. (1999). Engagement Theory: A Framework for Technology based Teaching and Learning, Retrieved 6/19/2008, from http://home.sprynet.com/~gkearsley/engage.htm
MacBeath, J., & McGlynn, A. (2002). Self-evaluation: What's in it for schools? London: RoutledgeFalmer.
Marx, R.W., Blumenfeld, P.C., Krajcik, J.S., & Soloway, E. (1998). New technologies for teacher professional
Nora, A. & Snyder, B.P. (2008). Technology and higher education: The impact of e-learning approaches on student academic achievement, perceptions and persistence. Journal of College Student Retention: Research, Theory& Practice, 10(1), 3–19.
Schon, D.A. (1983). The reflective practitioner: How professionals think in action. New York: Basic Books.
Shulman, L.S. (1986). Those who understand: Knowledge growth in teaching. Educational Researcher, 15, 4-14.
Shneiderman, B., Alavi, M., Norman, K., & Borkowski, E. (1995). Windows of opportunity in electronic classrooms. Communications of the ACM, 38(11), 19–24.
Susan, M.L., Ikseon. C., & Xun, G. (2007). Scaffolding online discussions to promote reflection and revision of understanding. International Journal of instructional media.34(4), 409-418.
Tam, M. (2000). Constructivism, instructional design, and technology: Implications for transforming distance learning. Educational technology& Society, 3(2).
Villegas-Reimers, E. (2003). Teacher professional development: An international review of the literature. Paris: International Institute for Educational Planning.
These references have been extracted automatically and may have some errors. Signed in users can suggest corrections to these mistakes.
Suggest Corrections to References