You are here: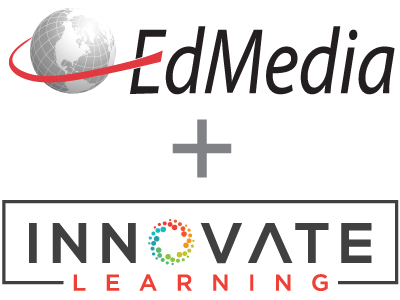 Arabic Text-To-Speech Synthesis: A Preliminary Evaluation
PROCEEDINGS
Areej Al-Wabil, Centre for Human-Computer Interaction Design, City University, London, United Kingdom ; Hend Al-Khalifa, Southampton University, United Kingdom ; Wafa Al-Saleh, College of Education, Saudi Arabia
EdMedia + Innovate Learning, in Vancouver, Canada ISBN 978-1-880094-62-4 Publisher: Association for the Advancement of Computing in Education (AACE), Waynesville, NC
Abstract
Text-To-Speech synthesis is used in software applications that enable access to text for visually-impaired and individuals with specific learning difficulties. In order to successfully incorporate Arabic synthetic speech into educational software, it is important to measure how well synthetic speech can be understood by end users. This paper evaluates Arabic text-to-speech synthesizers employed in five commercial Arabic screen readers. Two evaluators listened to vowelized Arabic words and determined whether the words were correctly pronounced by the synthesizers. The level of correctness for the synthesizers is in the range 89% to 94% of the vowelized words. The evaluators also listened to the same synthesizers speaking phrases in which there were non-vowelized words and determined whether they were correctly pronounced or not. The level of correctness for the synthesizers ranged from 87% to 93% of the non-vowelized words.
Citation
Al-Wabil, A., Al-Khalifa, H. & Al-Saleh, W. (2007). Arabic Text-To-Speech Synthesis: A Preliminary Evaluation. In C. Montgomerie & J. Seale (Eds.), Proceedings of ED-MEDIA 2007--World Conference on Educational Multimedia, Hypermedia & Telecommunications (pp. 4423-4430). Vancouver, Canada: Association for the Advancement of Computing in Education (AACE). Retrieved January 21, 2020 from https://www.learntechlib.org/primary/p/26017/.
Keywords
References
View References & Citations Map
2. Cohen, J. (1960). A Coefficient of Agreement for Nominal Scales. Educational and Psychological Measurement 20, (1), pp. 37–46.
3. El-Imam, Y. (1986). Speech Analysis and Synthesis on a Personal Computer. In proceedings of the 1986 ACM SIGSMALL/PC symposium on Small systems. December 1986.
4. El-Imam, Y. (1989). An Unrestricted Vocabulary Arabic Speech Synthesis System. IEEE Transactions on Acoustics, Speech, and Signal Processing. Vol. 37, No. 12, pp 1829-1845.
5. ElShafiei (1991). Toward an Arabic TTS system. Arabian Journal of Science and Engineering. 16 (4).
6. Elshafei, M, Al-Muhtaseb, H., Al-Ghamdi, M. (2002). Techniques for High Quality Arabic Speech Synthesis. Information Sciences, 140, pp. 255-267.
7. Evans, D.G., Draffen, E.A., James, A., Blenkhorn, P. (2006). Do Text-to-Speech Synthesisers Pronounce Correctly? A Preliminary Study. K. Miesenberger et al. (Eds.): International Conference on Computers Helping People with Special Needs ICCHP 2006, LNCS 4061, pp. 855-862.
8. Goweder, A., De Roeck, A. (2001) Assessment of a Significant Arabic Corpus. ACL 2001. Arabic language Processing. Pp. 73-79.
9. Handley, Z., Hamel, M. (2005). Establishing a Methodology for Benchmarking Speech Synthesis for Computer-Assisted Language Learning (CALL). Language Learning and Technology, Volume 9, No. 3, pp. 99119.
10. Hendessi, F., Ghayoori, A. And Gulliver, T. (2005). A speech Synthesizer for Persian Text Using a Neural Network with a Smooth Ergodic HMM. ACM Transactions on Asian Language Information Processing, Vol 4, No. 1, March 2005, pp. 38-52.
11. Hifny, Y., Qurany, S., Hamid, S., Rashwan, M., Atiyya, M., Ragheb, A., Khallaaf, G. (2002). Arabtalk: An Implementation for Arabic Text To Speech System. Available online: http://www.nemlar.org/ARAB-TALKRDI.doc Accessed December 14, 2006.
12. Huang, X., Acero, A., Hon, H. (2001). Spoken Language Processing. A guide to Theory, Algorithm and System Development. Prentice Hall.
13. Lai, J., Wood, D., Considine, M. (2000). The Effect of Task Conditions on the Comprehensibility of Synthetic Speech. In proceedings of CHI 2000, Volume 2, Issue 1.
14. Landis, J. And Koch, G. (1977). The Measurement of Observer Agreement for Categorical Data. Biometrics, 33, pp.159-174.
These references have been extracted automatically and may have some errors. Signed in users can suggest corrections to these mistakes.
Suggest Corrections to References