You are here: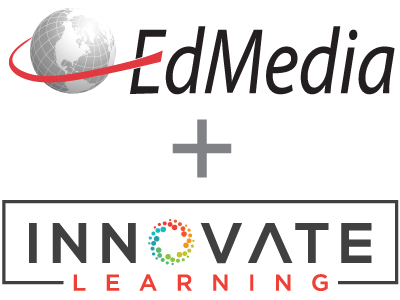 The Evolution of Audiographics Technologies
PROCEEDINGS
Stephen Rowe, Southern Cross University, Australia
EdMedia + Innovate Learning, in Vancouver, Canada ISBN 978-1-880094-62-4 Publisher: Association for the Advancement of Computing in Education (AACE), Waynesville, NC
Abstract
Three stages can be identified in the evolution of audiographic technologies. Over the last two decades staff at Southern Cross University have made use of this technology during each its developmental stages. In 2005 and 2006 the School of Commence and Management has successfully introduced and evaluated one of the new stage three software products, Elluminate Live! Online surveys have returned positive staff and student responses to the using the software as an interactive, collaborative learning environment, Changes in the pattern of teacher/student contract/interaction that have lead to significant cost savings. With the acquisition of a site licence university-wide use will commence in 2007.
Citation
Rowe, S. (2007). The Evolution of Audiographics Technologies. In C. Montgomerie & J. Seale (Eds.), Proceedings of ED-MEDIA 2007--World Conference on Educational Multimedia, Hypermedia & Telecommunications (pp. 522-528). Vancouver, Canada: Association for the Advancement of Computing in Education (AACE). Retrieved October 18, 2019 from https://www.learntechlib.org/primary/p/25431/.
Keywords
References
View References & Citations Map
Bates, A. (1003) Educational aspects of the telecommunications revolution, in G. Davies and B. Samways, Teleteaching, pp 1-10, Amsterdam, Elsevier.
Debreceny, R. & Ellis, A. (1994) An Evaluation of an Audiographic Delivery Method: ACross Sectorial Study, AsiaPacific Information Technology in Training and Education Conference, Brisbane, 28th June-2nd July, pp. 969-974.
Ellis, A., Debreceny, R. & Crago, R. (1996) Audiographics in Transition: changing technologies and patterns of use, J. Education and Information Technologies, Vol. 1, pp21-41.
Ely,D. (1990) the diffusion and implementation of educational technology in developing nations: Cross –cultural comparisons of Indonesia, Chile and Peru, Instructional Developments, 1 (1), 9-32.
Entwistle, N. (2003) Concepts and Conceptual Frameworks Underpinning the ETL Project. Occasional Report 3 (March) Enhancing Teaching-Learning Environments in Undergraduate Courses. ETL Project, University of Edinburgh.
Jayne, N. And Rowe, S. (2006) Successful use of Elluminate in a university Quantitative Business course. Paper presented online at the First Elluminate Community (Elluminati) Conference, October 12, to post-Educause 2006 session, Dallas, Texas. Knapczyk, D. (1992) Going the distance for staff development. Educational Horizons, Vol. 70. No.2, pp. 88-91.
McCullagh,W. & Stacy, E. (1993) Telematics– implications for teacher education, In G. Davis and B. Samways (eds) Teleteaching, pp.37-47,
Miller, D. (1991) Trim travel budgets with distance learning, Training and Development, 45 (9). Pp.71-74.
Oliver, R. And Reeves. T. (1994) An investigation of the use of telecommunications in equity and access in education in rural schools in Westerns Australia, in T.Ottman and I. Tomek (eds) Educational Multimedia and Hypermedia-1994, pp. 432-427 Charlottesville,VA. Association for the
Rogers,E.M (1995) Diffusion of Innovations, 4th edt, New York, Free Press.
Rogers,E.M. & Shoemaker,F.F. (1971) Communication of Innovations;A cross-cultural approach, NewYork, Free Press.
Rowe, S., Ellis, A. And Tran, B (2006). The Evolution of Audiographics: A case study of audiographics teaching in a Business Faculty. Proceedings of Ascilite 2006, Sydney University, 3-6 December.
Rowe, S. & Ellis, A (2006), "Audiographics moves to the Web," in A. Treloar and A, Ellis, Eds, Ausweb 2006: Proceedings of the twelfth Australasian WorldWide Web Conference, Southern Cross University, Lismore, P.165-175.
Thatcher, J.B. & Perrewe, P.L. (2002), "An empirical examination of individual traits as antecedents to computer anxiety and computer self-efficacy," MIS Quarterly, 26 (4), 381-96.
Vitartas, P. (2006) 'The influence of goal orientations, individual traits and anxiety on the self-efficacy of new web conferencing software'. In A.Treloar & A. Ellis,. Eds AusWeb06: Proceedings of the 12th Australian WorldWide Web Conference, Southern Cross University, Lismore. Pp249-257.
These references have been extracted automatically and may have some errors. Signed in users can suggest corrections to these mistakes.
Suggest Corrections to References