You are here: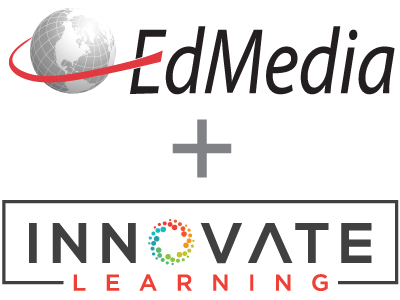 Teaching for learning rather than learning from teaching: a model of multimodal ICT project-based learning.
PROCEEDINGS
EdMedia + Innovate Learning, in Orlando, FL USA ISBN 978-1-880094-60-0 Publisher: Association for the Advancement of Computing in Education (AACE), Waynesville, NC
Abstract
Abstract: This Best Practice session will showcase a number of student multimedia projects which use a variety of software and hardware solutions that demonstrate the interchange between speech, sound, print, image and movement. Our Australian school has created an experience and activity-orientated learning environment where K-6 students are immersed in digital technologies. The girls choose creative and individual ways of using multimedia as a means of expressing themselves and their learning in a nonlinear, multimodal approach.
Citation
Mowbray, L. & Pickup, L. (2006). Teaching for learning rather than learning from teaching: a model of multimodal ICT project-based learning. In E. Pearson & P. Bohman (Eds.), Proceedings of ED-MEDIA 2006--World Conference on Educational Multimedia, Hypermedia & Telecommunications (pp. 1921-1925). Orlando, FL USA: Association for the Advancement of Computing in Education (AACE). Retrieved January 23, 2021 from https://www.learntechlib.org/primary/p/23268/.
References
View References & Citations Map
Anastopoulou, S., Sharples, M. & Baber, C. (2003). Multimodality and learning: linking science to everyday activities, Educational, University of Birmingham, as found on web: http://postgrad.eee.bham.ac.uk/anasto/HCII2003.pdf
Bottino, R.M. (2003). ICT, National Policies, and Impact on Schools and Teachers' Development. Australian Computer Society, Inc. This paper was presented at the IFIP Working Groups 3.1 and 3.3 Working Conference: ICT and the Teacher of the Future, held at St. Hilda's College, The University of Melbourne, Australia.
Callow, J. (2005). Literacy and the visual: Broadening our vision. English Teaching: Practice and Critique, 4 (1), 6-10.
Carver, S., Lehrer, R., Connell, T. & Erickson, J. (1992). Learning by hypermedia design: issues of assessment and implementation, Educational Psychologist, 27 (3), 385-404.
Durrant, C. & Green, B. (2000). Literacy and the New Technologies in School Education: meeting the l(IT)eracy challenge? Australian Journal of Language and Literacy, 23 (2), 89-108.
Garthwait, A. (2004). Use of Hypermedia in One Middle School: A Qualitative Field Study. Journal of Educational Multimedia and Hypermedia, 13.
Gros, B. (2003). The impact of digital games in education. First Monday, 8 (7). Kress, G (2000b). Multimodality, in B. Cope and M. Kalantzis (Eds) Multiliteracies. Literacy Learning and the Design of Social Futures. London: Routledge.
Liu, M. (2003). Enhancing learners' cognitive skills through multimedia design. Interactive Learning Environments, 11 (1), 2339.
McKenzie, J. (1998). The WIRED Classroom: Creating Technology Enhanced Student-Centered Learning Environments. From Now On: The Educational Technology Journal 7 (6), (March).
Papert, S. (1980). Mindstorms: Children, Computers, And Powerful Ideas. New York: Basic Books.
Richards, C. (2005). The design of effective ICT-supported learning activities: Exemplary models, changing requirements, and new possibilities. Language Learning& Technology. 9 (1), 60-79.
Salmon, G., Perkins, D.N. & Globerson, T. (1991). Partners in cognition: extending human intelligence with intelligent technologies, Educational Researcher, 20 (3), 2-9.
Semali, L. (2001). Defining new literacies in curricular practice. Reading Online, 5 (4).
Spector, M.J. (2001). An Overview of Progress and Problems in Educational Technology (1). Interactive Educational Multimedia, 3 (October), 27-37.
Turner, S.V. & Handler, M. (1997). Hypermedia in Education: children as audience or authors? Journal of Information Technology for Teacher Education, 6 (1), 25 – 35.
Turner, S.V. And Dipinto, V.M. (1996). Peer collaboration in a hypermedia learning environment. Journal of Research on Computing in Education 28 (5), Summer. Acknowledgements
These references have been extracted automatically and may have some errors. Signed in users can suggest corrections to these mistakes.
Suggest Corrections to References