You are here: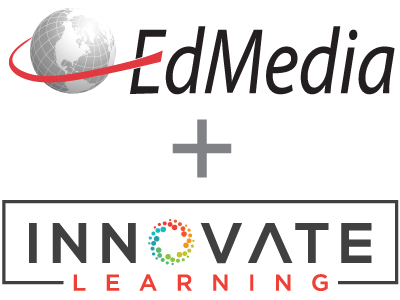 How do primary school pupils conceive technology and its use in everyday life?
PROCEEDINGS
EdMedia + Innovate Learning, in Montreal, Canada ISBN 978-1-880094-56-3 Publisher: Association for the Advancement of Computing in Education (AACE), Waynesville, NC
Abstract
The study investigated primary school students' representations about daily life technologies (DLT), by using a phenomenographic method in two stages. During the first stage 300 Greek primary school students were asked an open-ended question about what DLT meant to them. Data analysis showed that the most reported technologies were Information and Communication Technologies, followed by domestic appliances, telecommunications and transportation means. In order to refine students' thinking about technology and DLT, a second stage of research was conducted with personal interviews with 60 primary school students from the initial sample. The analysis of the data collected revealed that the basic criterion students used for characterizing an object or a process as technology is its modern character and especially its relevance with Information and Communication Technologies.
Citation
Solomonidou, C. & Tasios, A. (2005). How do primary school pupils conceive technology and its use in everyday life?. In P. Kommers & G. Richards (Eds.), Proceedings of ED-MEDIA 2005--World Conference on Educational Multimedia, Hypermedia & Telecommunications (pp. 1916-1923). Montreal, Canada: Association for the Advancement of Computing in Education (AACE). Retrieved November 12, 2019 from https://www.learntechlib.org/primary/p/20355/.
Keywords
References
View References & Citations Map
Bechtel, W. (1998). Representations and Cognitive Explanations: Assessing the Dynamicist's Challenge in Cognitive Science. Cognitive Science, 22 (3), 295-318.
De Vries, M. (2003). Editorial. International Journal of Technology and Design Education, 13 (3), 199-205.
Fourez, G. (1996). La construction des sciences: les logiques des inventions scientifiques. Introduction à la philosophie et à l'éthique des sciences. De Boeck Université, Bruxelles, 3ème édition.
Frey, R. (1991). Another Look at Technology and Science. Journal of Technology Education, 3 (1), available at http://scholar.lib.vt.edu/journals/JTE.
Gergen, K.J. (1995). Social Construction and the Educational Process. In L.P. Steffe & J. Gale (Eds.) Constructivism in Education. Hillsdale, NJ: Lawrence Erlbaum.
Jones, A. & Carr, M. (1993). Analysis of Student Technological Capability, Working Papers of the Learning in Technology Education Project, Centre for Science and Mathematics Education Research, University of Waikato, Hamilton.
Kunz, P. (2004). The next generation of learning management systems (LMS): requirements from a constructivist perspective. In L. Cantoni& C. McLoughlin (Eds.) Proceedings of ED-Media 2004-World Conference on Educational, Multimedia, Hypermedia& Telecommunications. Lugano, Switzerland, 6/2004, pp. 300-307
Le Ny, J.F. (1994). Les Représentations Mentales. In M. Richelle, J. Requin & M. Robert (Eds.) Traité de psychologie expérimentale (tome 2), pp. 183-224. Paris : PUF
Marton, F. (1981). Phenomenography-Describing Conceptions of the World Around Us. Instructional Science, 10, 177-200.
Marton, F. (1986). Phenomenography-A Research Approach to Investigating Different Understandings of Reality. Journal of Thought, 21(3), 28-49.
Mather, V.J. & Jones, A. (1995). Focusing on Technology Education: The Effect of Concepts on Practice, S.E.T., ? ? 2, Item 9
Rennie, L. & Jarvis, T. (1994). Helping Children Understand Technology: A Handbook for Teachers. Key Centre for Schools Science and Mathematics& Science, Curtin University, Perth & Technology Awareness Program, Australian Dpt of Industry, Science and Technology.
Rennie, L. & Jarvis, T. (1995). Children's Choice of Drawing to Communicate their Ideas about Technology. Research in Science Education, 25 (3), 239-252.
Rennie, L. & Jarvis, T. (1996). Understanding Technology: The development of a Concept. International Journal of Science Education, 18(8), 977-992.
Valsiner, J. (1987). Culture and the Development of Children's Action: A Cultural-Historical Theory of Development. Willey, Chichester, UK.
Wadsworth, B. (1996). Piaget's Theory of Cognitive and Affective Development. Addison Wesley Longman.
Wertsch, J. (1991). Voices of the mind: A socio-cultural approach to mediated action. Harvester, Wheatsheaf, Hertfordshire, UK.
These references have been extracted automatically and may have some errors. Signed in users can suggest corrections to these mistakes.
Suggest Corrections to References