You are here: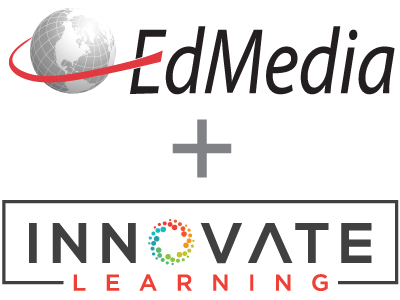 Reusable media-rich problem-based learning cases: Creating learning objects for teacher-education
PROCEEDINGS
Mike Keppell, Hong Kong Institute of Education, Hong Kong
EdMedia + Innovate Learning, in Montreal, Canada ISBN 978-1-880094-56-3 Publisher: Association for the Advancement of Computing in Education (AACE), Waynesville, NC
Abstract
Abstract: This paper examines five problem-based learning (PBL) cases and how they have been developed as reusable learning objects for the field of teacher-education. The first part of the paper examines the importance of problem-based learning for higher education. The second part of the paper examines the concept of learning objects and the wide ranging views on its definition. This paper further explores five cases that have been designed to complement teaching in a variety of content areas. In addition the importance of providing media-rich, immersive problem-based learning cases particularly in the early stages of student exposure to problem-based learning is also explored.
Citation
Keppell, M. (2005). Reusable media-rich problem-based learning cases: Creating learning objects for teacher-education. In P. Kommers & G. Richards (Eds.), Proceedings of ED-MEDIA 2005--World Conference on Educational Multimedia, Hypermedia & Telecommunications (pp. 1865-1873). Montreal, Canada: Association for the Advancement of Computing in Education (AACE). Retrieved November 19, 2019 from https://www.learntechlib.org/primary/p/20348/.
Keywords
References
View References & Citations Map
Barrows, H.S. & Tamblyn, R.M. (1980). Problem-based learning: An approach to medical education. Springer Publishing Company. New York.
Boyle, T. (2002). Design principles for authoring dynamic. Reusable learning objects. In A. Williamson, C. Gunn, A. Young, T. Clear (Eds.) Proceedings of the 19th Annual Conference of the Australasian Society for Computers in Learning in Tertiary Education (ASCILITE). Pp. 57-64.
Brown, J.S., Collins, A., & Duguid, P. (1989). Situated cognition and the culture of learning. Educational Researcher, 18(1), 32-42.
IEEE. (2002). Draft standard for learning object metadata. Available: http://ltsc.ieee.org/doc/wg12/LOM_WD6_4.pdf, [March, 2002].
Linn, M.C., Songer, N.B. And Eylon, B.S. (1996). Shifts and convergences in science learning and instruction, in Handbook of Educational Psychology, Eds D.C. Berliner and R.C. Calfee, pp.438-90, Macmillan, New York.
Richardson, V. (1999). Learning from videocases. In Mary A. Lundeberg, Barbara B. Levin, Helen L. Harrington. (1999). Who learns what from cases and how? The research base for teaching and learning with cases. Lawrence Erlbaum Associates, Publishers, Mahwah, New Jersey.
Schank, R. (1997). Virtual learning: A revolutionary approach to building a highly skilled workforce. McGraw-Hill, New York.
Schmidt, H.G. (1993). Foundations of problem-based learning: Some explanatory notes. Medical Education 27: 423-432.
Von Glaserfeld, E. (1987). Learning a constructive activity, in The Construction of Knowledge: Contributions to Conceptual Semantics, ed E von Glaserfeld, Inter Systems Publication. Wiley, D.A. (Ed). (2002). Connecting learning objects to instructional design theory: A definition, a metaphor and a taxonomy (pp. 3-23). In Wiley, D.A. (2002). The instructional use of learning objects. Agency for Instructional
These references have been extracted automatically and may have some errors. Signed in users can suggest corrections to these mistakes.
Suggest Corrections to References