You are here: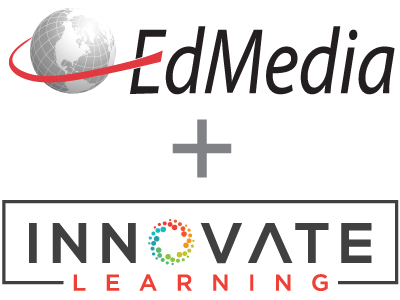 Three-Dimensional Computer-Based Animations: A Study of Mental Visualisation Performance
PROCEEDINGS
EdMedia + Innovate Learning, in Montreal, Canada ISBN 978-1-880094-56-3 Publisher: Association for the Advancement of Computing in Education (AACE), Waynesville, NC
Abstract
The three-dimensional computer-based animation allows the manipulation of the three- dimensional axis and viewing angle that facilitate the visualisation and rotation of an object. In this study, the effects on the mental visualisation performance were studied among students with low and high spatial abilities in relation to two different types of three-dimensional visual animation display modes, namely, the three-dimensional solid colour display (3DS) and the three-dimensional wire frame display (3DF). The one-way ANCOVA analysis revealed that the students with high spatial abilities exhibited a significantly better mental visualisation performance in the 3DF display mode. Similarly, the mental visual performance among students with low spatial abilities was also significantly higher when exposed to the 3DF display mode. The inherent characteristics of the 3DF display mode in providing the relevant learning cues resulting in the enhancement of the mental visualisation performance will be discussed and highlighted.
Citation
Fong, S.F., Hadi, A., Toh, S.C., Atan, H., Idrus, R.M. & Fong, K.C. (2005). Three-Dimensional Computer-Based Animations: A Study of Mental Visualisation Performance. In P. Kommers & G. Richards (Eds.), Proceedings of ED-MEDIA 2005--World Conference on Educational Multimedia, Hypermedia & Telecommunications (pp. 955-959). Montreal, Canada: Association for the Advancement of Computing in Education (AACE). Retrieved October 22, 2019 from https://www.learntechlib.org/primary/p/20203/.
Keywords
References
View References & Citations Map
Clark, R.C. & Mayer, R.E. (2003). E-learning and the Science of Instruction: Proven Guidelines for Consumers and Designers of Multimedia Learning. San Francisco: Pfeifer.
Dwyer, F.M. (1978). Strategies for Improving Visual Learning. State College, PA: Learning Services.
Dwyer, F.M. (1994). One Dimension of Visual Research. A Paradigm and its Implementation. In D.M. Moore& F.M. Dwyer. (Eds.). Visual Literacy: A Spectrum of Visual Learning. Englewood Cliffs, N.J.: Educational Technology Publications.
Heinich, R., Molenda, M., Russel, J.D. & Smaldino, S.E. (1999). Instructional Media and Technologies for Learning. Englewood Cliffs: Prentice Hall.
Mayer, R.E. (2001). Multimedia Learning. UK: Cambridge University Press.
Pillay, H.K. (1994). Cognitive Load and Mental Rotation: Structuring Orthographic Projections on Learning and Problem Solving. Instructional Science, 22(2), 99-113.
Samsudin, K.A. & Ismail, A. (2004). The Improvement of Mental Rotation through a Computer Based Multimedia Tutor. Malaysian Online Journal of Instructional Technology, 1 (2). Http://pppjj.usm.my/mojit/articles/V1N2-final/MOJIT-Khairul.htm
Strong, S. & Smith, R. (2002). Spatial Visualization: Fundamentals and Trends in Engineering Graphics. Journal of Industrial Technology, 18(2) http://www.nait.org/jit/articles/sTrong122001.pdf
Sweller, J. (1999). Instructional Design in the Technical Areas. Australia: ACER Press
Wiebe, E.N. (1994). Visualization of the Three Dimensional Form: Alternative Representation of Multiple 2-D Projections. Unpublished Thesis, North Carolina State University.
Worley, G.M. (1999). The Effects of Highlight Color on Immediate Recall in Subjects of Different Cognitive Styles. Unpublished Ph.D. Thesis. Virginia Polytechnic Institute and State University.
Zavotka, S.L. (1987). Three Dimensional Computer Animated Graphics. A Tool for Spatial Skill Instruction. Educational Communication Technology Journal, 35(3), 133-144.
These references have been extracted automatically and may have some errors. Signed in users can suggest corrections to these mistakes.
Suggest Corrections to References