You are here: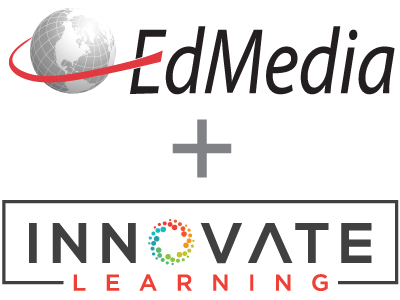 "It's like sharpening a knife": Instructors' Time in Blended Learning Courses
PROCEEDING
EdMedia + Innovate Learning, in Amsterdam, Netherlands Publisher: Association for the Advancement of Computing in Education (AACE), Waynesville, NC
Abstract
The University of Alberta has targeted funding to encourage the implementation of digital learning activities across campus. Since early Spring 2014, many undergraduate courses have received funding for developing blended learning courses. The purpose of this study was to explore instructors' experiences of time developing and implementing these undergraduate courses. This study used a qualitative exploratory single-case study design, and a total of 22 instructors participated in a semi-structured interview. Findings showed that blended learning required a greater time commitment than anticipated, and additional time to acquire new teaching and technology skills. However, instructors also found blended learning enabled them to have more time to enhance teacher-student interaction, as well as more in-class time to increase student engagement.
Citation
Vargas-Madriz, L.F. & Nocente, N. (2018). "It's like sharpening a knife": Instructors' Time in Blended Learning Courses. In T. Bastiaens, J. Van Braak, M. Brown, L. Cantoni, M. Castro, R. Christensen, G. Davidson-Shivers, K. DePryck, M. Ebner, M. Fominykh, C. Fulford, S. Hatzipanagos, G. Knezek, K. Kreijns, G. Marks, E. Sointu, E. Korsgaard Sorensen, J. Viteli, J. Voogt, P. Weber, E. Weippl & O. Zawacki-Richter (Eds.), Proceedings of EdMedia: World Conference on Educational Media and Technology (pp. 1929-1934). Amsterdam, Netherlands: Association for the Advancement of Computing in Education (AACE). Retrieved May 23, 2019 from https://www.learntechlib.org/primary/p/184429/.
References
View References & Citations Map
Ahlgren, C., & Gillander Gadin, K. (2011). Struggle for time to teach: teachers' experiences of their work situation. Work, 40 Suppl 1, S111-118.
Alammary, A., Sheard, J., & Carbone, A. (2014). Blended Learning in Higher Education: Three Different Design Approaches. Australasian Journal of Educational Technology, 30(4), 440-454.
Amiel, T., & Orey, M. (2006). Do You Have the Time? Investigating Online Classroom Workload. Journal of Educational Technology Systems, 35(1), 31-43.
Andersen, K.M., & Avery, M.D. (2008). Faculty Teaching Time: A Comparison of Web-Based and Face-to-Face Graduate Nursing Courses. International Journal of Nursing Education Scholarship, 5(1), 1-12.
Bezuidenhout, A. (2015). Implications for academic workload of the changing role of distance educators. Distance education, 36(2), 246-262.
Boelens, R., Voet, M., & De Wever, B. (2018). The design of blended learning in response to student diversity in higher education: Instructors' views and use of differentiated instruction in blended learning. Computers& Education, 120, 197-212. Doi:10.1016/J.compedu.2018.02.009
Bolliger, D.U., & Wasilik, O. (2009). Factors influencing faculty satisfaction with online teaching and learning in higher education. Distance education, 30(1), 103-116. Doi:10.1080/01587910902845949
Cavanaugh, J. (2005). Teaching Online-A Time Comparison. Online Journal of Distance Learning Administration, 8(1), 1-11.
DiBiase, D. (2000). Is distance teaching more work or less work? American Journal of Distance Education, 14(3), 6-20.
Duxbury, L., Lyons, S., & Higgins, C. (2008). Too Much to do, and Not Enough Time: An Examination of Role Overload. In K. Korabik, D. Lero, & D.L. Whitehead (Eds.), Handbook of Work-Family Integration: Research, Theory, and Best Practices. Ontario: Academic Press.
Garrison, D.R., & Kanuka, H. (2004). Blended learning: Uncovering its transformative potential in higher education. The Internet and Higher Education, 7(2), 95-105. Doi:10.1016/J.iheduc.2004.02.001
Graham, C.R., Woodfield, W., & Harrison, J.B. (2013). A framework for institutional adoption and implementation of blended learning in higher education. The Internet and Higher Education, 18, 4-14.
Harris, P., Connolly, J., & Feeney, L. (2009). Blended learning: overview and recommendations for successful implementation. Industrial and Commercial Training, 41(3), 155-163.
Henrie, C.R., Bodily, R., Manwaring, K.C., & Graham, C.R. (2015). Exploring Intensive Longitudinal Measures of Student Engagement in Blended Learning. International Review of Research in Open and Distributed Learning, 16(3), 131-155.
Hislop, G.W. (2001). Does teaching online take more time? Paper presented at the 31st Annual Frontiers in Education Conference, Reno, NV.
Humbert, M. (2007). Adoption of Blended Learning by Faculty: An Exploratory Analysis. In M.K. McCuddy, H. Van den Bosch, W.B. Martz, A.V. Matveev, & K.O. Morse (Eds.), The Challenges of Educating People to Lead in a Challenging World (Vol. 10, pp. 423-436). Dordrecht: Springer.
King, S.E., & Arnold, K.C. (2012). Blended Learning Environments in Higher Education: A Case Study of How Professors Make It Happen. Mid-Western Educational Researcher, 25(1/2), 44-59.
Lin, J., & Cantoni, L. (2018). Decision, implementation, and confirmation: experiences of instructors behind tourism and hospitality MOOCs. International Review of Research in Open and Distributed Learning, 19(1), 275293.
Lin, S.-Y., Aiken, J.M., Seaton, D.T., Douglas, S.S., Greco, E.F., Thoms, B.D., & Schatz, M.F. (2016). Exploring University Students' Engagement with Online Video Lectures in a Blended Introductory Mechanics Course.
Mandernach, B.J., Dailey-Hebert, A., & Donnelli-Sallee, E. (2007). Frequency and time investment of instructors' participation in threaded discussions in the online classroom. Journal of Interactive Online Learning, 6(1), 1-9.
McGee, P., Windes, D., & Torres, M. (2017). Experienced online instructors: beliefs and preferred supports regarding online teaching. Journal of Computing in Higher Education, 29(2), 331-352.
Myers, C.R., Mixer, S.J., Wyatt, T.H., Paulus, T.M., & Lee, D.S. (2011). Making the Move to Blended Learning: Reflections on a Faculty Development Program. International Journal of Nursing Education Scholarship, 8(1), 1-17.
Osgerby, J. (2013). Students' perceptions of the introduction of a blended learning environment: An exploratory case study. Accounting Education, 22(1), 85-99.
Philipp, A., & Kunter, M. (2013). How do teachers spend their time? A study on teachers' strategies of selection, optimisation, and compensation over their career cycle. Teaching and Teacher Education, 35, 1-12.
Spector, J.M. (2005). Time demands in online instruction. Distance education, 26(1), 5-27.
Taylor, M., Atas, S., & Ghani, S. (2017). Exploring the Experiences of Students and Professors in a Blended Learning Graduate Program. International Journal of Mobile and Blended Learning, 9(1), 1-15.
These references have been extracted automatically and may have some errors. Signed in users can suggest corrections to these mistakes.
Suggest Corrections to References