You are here: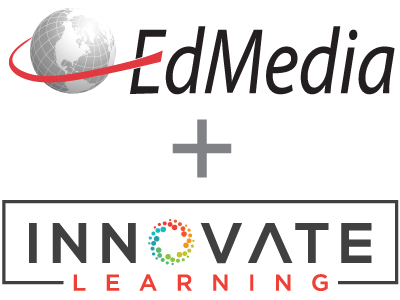 A Language Facilitator, a Self-Regulation Activity and a Social Gateway: Blog Use of Primary School Students with Special Needs
PROCEEDING
Merav Asaf, Kaye Academic College of Education, Israel ; Rachel Shwartz-Gorali, Omarim School, Kaye Academic College of Education, Israel
EdMedia + Innovate Learning, in Amsterdam, Netherlands Publisher: Association for the Advancement of Computing in Education (AACE), Waynesville, NC
Abstract
Blogs are extensively used in secondary and higher education, mainly to improve literacy and communication skills. In this study, ways by which primary school students used a blog writing intervention to empower themselves are portrayed. Six 6th grade students with special needs participated in an intervention in which they wrote a personal blog on a topic of their choice throughout most of the school year. The intervention included lessons in a small group, personal writing sessions and presentations to their homeroom classmates. Their behavior, social interactions and academic achievement were monitored via teacher reports, interviews and an analysis of the blogs. The students enthusiastically engaged in this long term self-directed project, while improving both behavior and academic achievement. We found that the students used the blogs to empower themselves in three ways - a language facilitator, a self-regulation activity and a social gateway to face-to-face interactions. The success of the intervention could be attributed to various reasons other than blog writing, yet the constant engagement in academic and digital literacy on a topic of the students' choice and within a medium perceived as authentic and fun was part of the its success.
Citation
Asaf, M. & Shwartz-Gorali, R. (2018). A Language Facilitator, a Self-Regulation Activity and a Social Gateway: Blog Use of Primary School Students with Special Needs. In T. Bastiaens, J. Van Braak, M. Brown, L. Cantoni, M. Castro, R. Christensen, G. Davidson-Shivers, K. DePryck, M. Ebner, M. Fominykh, C. Fulford, S. Hatzipanagos, G. Knezek, K. Kreijns, G. Marks, E. Sointu, E. Korsgaard Sorensen, J. Viteli, J. Voogt, P. Weber, E. Weippl & O. Zawacki-Richter (Eds.), Proceedings of EdMedia: World Conference on Educational Media and Technology (pp. 1256-1261). Amsterdam, Netherlands: Association for the Advancement of Computing in Education (AACE). Retrieved October 19, 2019 from https://www.learntechlib.org/primary/p/184337/.
References
View References & Citations Map
Blood, R. (2002). The Weblog Handbook: Practical Advice on Creating and Maintaining Your Blog. Cambridge, MA: Perseus.
Boniel-Nissim, M., & Barak, A. (2011). The use of the internet in helping lonely teenagers: The therapeutic value of writing a blog. Mifgash: Journal of Social-Educational Work, 34, 9–30. [In Hebrew]
Cowan, J. (2008). Diary of a blog: Listening to kids in an elementary school library. Teacher Librarian, 35(5), 20–
Deng, L., & Yuen, A.H.K. (2012). Understanding student perceptions and motivation towards academic blogs: An exploratory study. Australasian Journal of Educational Technology, 28(1). Https://doi.org/10.14742/ajet.883
Erickson, J. (2017). Reader Response Blogging Curriculum Guide to Support Digital Literacies and 21st Century Skills with 2nd Grade Students (M.A.). Hamline University. Retrieved from https://digitalcommons.hamline.edu/cgi/viewcontent.cgi? referer= https://scholar.google.co.il/&httpsredir=1&article=1035&context=hse_cp
Gebhard, M., Shin, D.-S., & Seger, W. (2011). Blogging and Emergent L2 Literacy Development in an Urban Elementary School: A Functional Perspective. CALICO Journal, 28(2), 278–307.
Godwin-Jones, B. (2003). Emerging technologies, Blogs and Wikis: Environments for online collaboration. Language Learning& Technology, 7(2), 12–16.
Greer, M.L., & Reed, B. (2008). Blogs Hit Classroom: Students Start Reading. PRIMUS, 18(2), 139–148.
Harper, V.B. (2005). The New Student-Teacher Channel. Technological Horizons In Education, 33(3), 30–32.
Harter, S. (1983). Developmental perspectives on the self-system. In P.H. Mussen (Ed.), Handbook of Child psychology (pp. 275–386). Toronto: John Wiley and Sons.
Lee, L. (2010). Fostering reflective writing and interactive exchange through blogging in an advanced language course. ReCALL, 22(02), 212–227.
McGrail, E., & Davis, A. (2011). The Influence of Classroom Blogging on Elementary Student Writing. Journal of Research in Childhood Education, 25(4), 415–437.
Mortensen, T., & Walker, J. (2002). Blogging thoughts: personal publication as an online research tool. In A. Morrison (Ed.), Researching ICTs in Context (pp. 249–279). Oslo: InterMedia.
Murray, L., & Hourigan, T. (2008). Blogs for specific purposes: Expressivist or socio-cognitivist approach? ReCALL, 20(1). Https://doi.org/10.1017/s0958344008000719
Nardi, B.A., Schiano, D.J., Gumbrecht, M., & Swartz, L. (2004). Why weblog. Communications of the ACM, 47(12), 41.
Ong, G.M.Y., & Cheung, W.S. (2013). What Students Like and Dislike about Blogs: A Two-Case Study. New Horizons in Education, 61(2), 93–110.
Ong, G.M.Y., & Cheung, W.S. (2015). Exploring Students' Motivations in Using Blogs at the Primary School Level. International Journal of Online Pedagogy and Course Design, 5(1), 30–44.
Paris, S.G., & Paris, A.H. (2001). Classroom Applications of Research on Self-Regulated Learning. Educational Psychologist, 36(2), 89–101.
Richardson, W. (2010). Blogs, Wikis, Podcasts, and Other Powerful Web Tools for Classrooms. Thousand Oaks, CA: Corwin Press.
Ryan, R.M., & Deci, E.L. (2017). Self-Determination Theory: An introduction and overview. In R.M. Ryan& E.L. Deci (Eds.), Self-Determination Theory: Basic Psychological Needs in Motivation, Development, and Wellness (pp. 3–25). New York: Guilford Publications.
Shkedi, A. (2011). The Meaning Behind the Words. Tel Aviv: Ramot. [In Hebrew]
Shwartz-Gorali, R. (2017). Using blogs for the promotion of self-esteem of children with special needs (M.Ed). Kaye Academic College of Education. [In Hebrew]
These references have been extracted automatically and may have some errors. Signed in users can suggest corrections to these mistakes.
Suggest Corrections to References