You are here: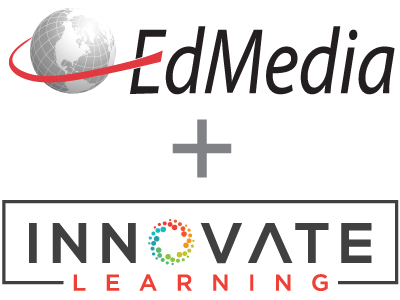 The Use of Facebook for Teaching Oral Communication Skills to English as a Second Language Students
PROCEEDING
Mohammed Debbagh, W. Monty Jones, Virginia Commonwealth University, United States, United States
EdMedia + Innovate Learning, in Washington, DC ISBN 978-1-939797-29-2 Publisher: Association for the Advancement of Computing in Education (AACE), Waynesville, NC
Abstract
The teaching of English as a second language has moved toward the use of the Communicative Language Approach which emphasizes student engagement in social interactions and a focus on teaching oral language skills. Various technologies have been adopted in teaching oral communication skills including digital audio and video, social media platforms, and other Internet communication technologies. This article explores the implications and pedagogical affordances of using the group feature of Facebook as an instructional tool to teach English communication skills to speakers of other languages. The ways in which Facebook connects to the TESOL (Teachers of English to Speakers of Other Languages) Technology Standards for learners and the 21st century skills identified by the Partnership for 21st Century Skills will be explained to provide guidelines for using Facebook for future applications in language learning and teaching.
Citation
Debbagh, M. & Jones, W.M. (2017). The Use of Facebook for Teaching Oral Communication Skills to English as a Second Language Students. In J. Johnston (Ed.), Proceedings of EdMedia 2017 (pp. 752-761). Washington, DC: Association for the Advancement of Computing in Education (AACE). Retrieved December 1, 2020 from https://www.learntechlib.org/primary/p/178384/.
References
View References & Citations Map
Agbatogun, A.O. (2014). Developing learners' Second Language communicative competence through active learning: Clickers or communicative approach?. Educational Technology& Society, 17, (2), 257-269.
Bahadorfar, M., Omidvar, R. (2014) Technology in teaching speaking skill. Acme International Journal of Multidiciplinary Reseacrh, 2 (5), 9-13.
Cloud, N., Lakin, J., Leininger, E. & Maxwell,L. (2010). Teaching adolescent English language learners: Essential strategies for middle and high school. Philadelphia: Caslon Pub.
Cook, V. (2009). Developing links between second language acquisition and foreign language teaching. In K. Knapp& B. Seidlhofer (Eds.), Handbook of Foreign Language Communication and Learning (139-162). Berlin: Walter de Gruyter GmbH & Co. KG.
Cummins, J. (1999). BICS and CALP: Clarifying the distinction. Available at ERIC database. ERIC Document Reproduction Service No. ED438551
DelliCarpini, M. (2012). Building Computer Technology Skills in TESOL Teacher Education. Language Learning& Technology, 16, (2), 14-23.
De Ramirez, L.L (2012). Why use web 2.0 tools with ELLs?. In L. Schrum (ed.), Educational Technology for School Leaders (129-138). California: Thousand Oaks. Ferris, D., & Tagg, T. (July 01, 1996). Academic listening/speaking tasks for ESL students: Problems, suggestions, and implications. TESOL Quarterly, 30 (2), 297-320.
Hubbard, P. & Kessler, G. (2008). Help shape TESOL's new technology standards. Proceedings of the Third WorldCALL Conference, Fukuoka, Japan.
Jordan, R.R. (1997). English for Academic Purposes. New York, NY: Cambridge University Press. Ğ Kasapo lu-Akyol, P. (2010). Using educational technology tools to improve language and communication skills of ESL students. Novitas-ROYAL (Research on Youth and Language) 4, (2), 225-241.
Lai, C. (2013). A framework for developing self-directed technology use for language learning. Language, Learning and Technology, 17, (2), 100-122.
Liu, M., Moore, Z., Graham, L., & Lee, S. (2003). A Look at the research on computer-based technology use in second language learning: A Review of the Literature from 19902000. Journal of Research on Technology in Education, 34, (3) 250-273.
Martin, S., Diaz, G., Sancristobal, E., Gil, R., Castro, M., & Peire, J. (2011). New technology trends in education: Seven years of forecasts and convergence. Computers& Education, 57, (3), 1893-1906.
Paulston, C.B. (1992). Linguistic and Communicative Competence: Topics in ESL. Clevedon: Multilingual Matters.
Richards, J.C. (2006). Communicative language Teaching Today. New York, NY: Cambridge University Press.
Saykili, A., Kumtepe, E.G. (2014). Facebook's hidden potential: Facebook as an educational support tool in foreign language education, Mallia, Gorg (Ed.) The Social Classroom: Integrating Social Network Use in Education. Hershey, PA: IGI Global, pp 120-146
Shrum, J.L. & Glisan, E.W. (2010). Teacher's Handbook: Contextualized Language Instruction (4th ed.). Boston: Cengage Learning. Van Olphen, M. (2008 a). TPCK: an integrated framework for educating world language teachers. In American Association of Colleges for Teacher Education. (Eds.), Handbook of technological pedagogical content knowledge (TPCK) for educators (pp.107-128). New York: Routledge for the American Association of Colleges for
Wright, M., Hill, L.H. (2011). The use of Web 2.0 technologies in the ESL classroom. Encyclopedia of Information Communication Technologies and Adult Education Integration, pp.102-117.
Xu, S.H. (2010). Teaching English Language Learners: Literacy Strategies and Resources for K-6. New York, NY: Guilford Press.
These references have been extracted automatically and may have some errors. Signed in users can suggest corrections to these mistakes.
Suggest Corrections to References