You are here: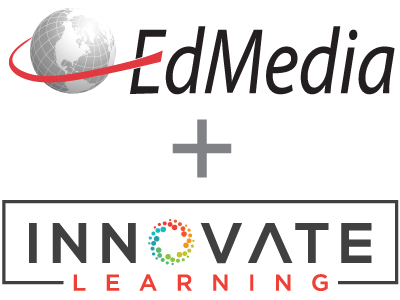 Learning Analytics in a Blended Learning Context
PROCEEDING
EdMedia + Innovate Learning, in Washington, DC ISBN 978-1-939797-29-2 Publisher: Association for the Advancement of Computing in Education (AACE), Waynesville, NC
Abstract
The increasing implementation of blended learning courses is altering the way students interact with content, instructors and other students. These blended learning courses often depend on a Learning Management System (LMS) that stores extensive data logs on student progress and their interactions with course materials. One of the difficulties is the data log provided by the LMS is often not in a clean format that is well suited for analysis. This can make it challenging to interpret the data to support and enhance the learning experience. This session will discuss the lessons learned from developing a data analysis strategy to understand the relationship between a student's engagement and achievement in a blended learning (BL) teacher education music course.
Citation
Carbonaro, M., Montgomery, A., Mousavi, A., Dunn, B. & Hayward, D. (2017). Learning Analytics in a Blended Learning Context. In J. Johnston (Ed.), Proceedings of EdMedia 2017 (pp. 62-66). Washington, DC: Association for the Advancement of Computing in Education (AACE). Retrieved October 23, 2019 from https://www.learntechlib.org/primary/p/178304/.
References
View References & Citations Map
Australian Council for Educational Research (2010). Australasian survey of student engagement. Camberwell: Author. Retrieved from http://www.acer.edu.au/ausse
Baker, J. (2000). The "classroom Flip": Using web course management tools to become the guide by the side. In J. Chambers (Ed.), Selected papers from the 11th International Conference on College Teaching and Learning (pp. 9-17). Jacksonville, FL:
Graf. S., Ives, C., Rahman, N. & Ferri, A. (2011). AAT – A Tool for Accessing and Analysing Students' Behaviour Data in Learning Systems. In LAK2011 Proceedings of the Conference on Learning Analytics& Knowledge, Banff, Alberta, Canada, February 27 – March 01, 2011). ACM New York, NY, USA.
Graham, C.R., Henrie, C.R., & Gibbons, A.S. (2014). Developing models and theory for blended learning research. In A.G. Picciano, C.D. Dziuban, & C.R. Graham (Eds.), Blended learning: research perspectives, volume 2 (Vol. 2, pp. 13–33). NY:
Koole, M. (2009). A model for framing mobile learning. In M. Ally (Ed.), Empowering learners and educators with mobile devices (pp. 25-47). Athabasca, AB Canada: Athabasca University Press.
Long, P. & Siemens, G. (2011) Penetrating the fog: analytics in learning and education. Educause Review Online, 46(5), 31-40
Montgomery, A.P., Hayward, D., Dunn, W., Carbonaro, M. & Amrhein, C. (2015). Blending for student engagement: Lessons learned for MOOCs and beyond. Australian Journal of Educational Technology, 31(6), 657-670. Doi.org/10.14742/ajet.1869
Morris, L.V., Finnegan, C., & Wu S. (2005). Tracking Student Behavior, Persistence, and Achievement in Online Courses, The Internet and Higher Education, 8(3), 221–231.
Oliver, K.M., & Stallings, D.T. (2014). Preparing teachers for emerging blended learning environments, Journal of Information Technology for Teacher Education, 22(1), 57-81.
Oliver, K.M., & Trigwell, K. (2005) Can 'blended learning' be redeemed? E-learning, 2 (1) (2005), pp. 17–26.
Owston, R., York, D., & Murtha, S. (2013). Student perceptions and achievement in a blended learning strategic initiative. Internet& Higher Education, 18, 38-46. Doi:10.1016/J.iheduc.2012.12.003
Trowler, V., & Trowler, P. (2010). Student engagement evidence summary. York: Higher Education Academy.
Romero, C., Ventura, S., & Garcia, E. (2008). Data Mining in course management systems: Moodle case study and tutorial, Computers& Education, 51(1), 368-384.
These references have been extracted automatically and may have some errors. Signed in users can suggest corrections to these mistakes.
Suggest Corrections to References