You are here: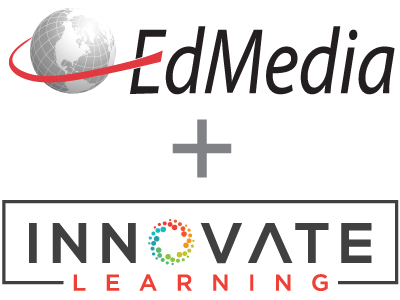 Hazard Warnings on Hazard Perception in a Game-Based Multi-Player Simulation
PROCEEDING
EdMedia + Innovate Learning, in Washington, DC ISBN 978-1-939797-29-2 Publisher: Association for the Advancement of Computing in Education (AACE), Waynesville, NC
Abstract
Utilizing portable and integrated innovative technologies may be beneficial to drivers in general, but multi-tasking while driving has been shown to impair drivers', especially young and inexperienced ones' driving performances. Among various digital distractions, retrieving and sending text messages has been reported to have the most negative impact. Hazard Warning Systems (HWSs) have been researched to reduce distracted driving and improve driving performance. The first purpose of this study is to showcase a game-based, multi-player, online simulated training (GMOST) application with integrated HWS. The second purpose is to examine whether such a HWS improves young and inexperienced drivers' hazard perception skills in terms of hazard reaction time (HRT) and horizontal road scanning (HS). 20 high school students from a private inner-city school in Midwest region of the U.S. participated in this study. To determine the effects of HWS, a 2X2 ANOVA and MANOVA were ran.
Citation
Arslanyilmaz, A. & Korchnak, J. (2017). Hazard Warnings on Hazard Perception in a Game-Based Multi-Player Simulation. In J. Johnston (Ed.), Proceedings of EdMedia 2017 (pp. 56-61). Washington, DC: Association for the Advancement of Computing in Education (AACE). Retrieved October 23, 2019 from https://www.learntechlib.org/primary/p/178303/.
References
View References & Citations Map
Borowsky, A., Shinar, D., & Oron-Gilad, T. (2010). Age, skill, and hazard perception in driving. Accident Analysis and Prevention, 2010, 42, 1240–1249
Chan, E., Pradhan, A.K., Pollatsek, A., Knodler, M., & Fisher, D. (2010). Are driving simulators effective tools for evaluating novice drivers' hazard anticipation, speed management, and attention maintenance skills? Transportation Research, Part F: Traffic Psychology and Behaviour, 13, 343–353
Cheng, B., Hashimoto, M., & Suetomi, T. (2002). Analysis of driver response to collision warning during car following. JSAE Review, 2002, 23, 231–237
Fisher, D.L., Pollatsek, A.P., & Pradhan, A. (2006). Can novice drivers be trained to scan for information that will reduce their likelihood of a crash? Injury Prevention, 12, 25–29
Horswill, M.S., McKenna, F.P. (2004). Drivers' hazard perception ability: situation awareness on the road. In: Banbury, S., Tremblay, S. (Eds.), A Cognitive Approach to Situation Awareness, Asgate, Aldershot, UK
Hosking, S.G., Young, K.L., & Regan, M.A. (2009). The effects of text messaging on young drivers. Human Factors, 51(4), 582-92.
Mayhew, D.R., & Simpson, H.M. (1995). The role of driving experience: Implications for training and licensing of new drivers. Occasional report, Insurance Bureau of Canada, 1995
Mourant, R.R., & Rockwell, T.H. (1972). Strategies of visual search by novice and experienced drivers. Human Factors, 14, 325–335
NHTSA National Highway Traffic Safety Administration (2010). Driving distracted, stats and facts, driving and texting. U.S. Department of Transportation, 2010.
Przybyla, J., Taylor, J., Jupe, J., Zhou, X. (2015). Estimating risk effects of driving distraction: A dynamic errorable car-following model. Transportation Research Part C: Emerging Technologies, 50, 117–129
Redelmeier, D. And Tibshirani, R. (1997). Association between cellular-telephone calls and motor vehicle collisions. The New England Journal of Medicine, 336(7), 453-458
Underwood, G., Crundall, D., & Chapman, P. (2011). Driving simulator validation with hazard perception. Transportation Research Part F: Traffic Psychology and Behaviour, 14(6), 435-46
These references have been extracted automatically and may have some errors. Signed in users can suggest corrections to these mistakes.
Suggest Corrections to References