You are here: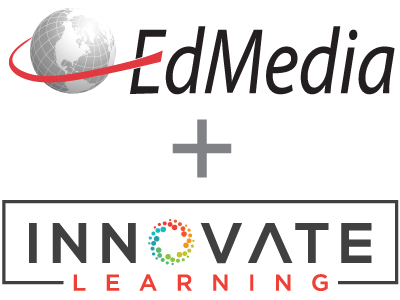 Exploring the Embodied Interactive Learning Effects – Designing an Instructional Scenario with Unity3D and Kinect V2 Sensor
Proceeding
EdMedia + Innovate Learning, in Vancouver, BC, Canada ISBN 978-1-939797-24-7 Publisher: Association for the Advancement of Computing in Education (AACE), Waynesville, NC
Abstract
In this paper, we present an on-going pilot study of a larger research project on embodied interactions and learning. The project aims to evaluate how embodied interactions enabled by the Microsoft Kinect V2 will facilitate learning. We utilize Unity3D and Kinect V2 SDK to construct an interactive learning environment for learners to learn numeric systems conversions. Our target participants are thirty undergraduate or graduate students in an American university who have no or little idea about the content knowledge. We will apply pre- and post-tests to collect quantitative data to compare learning effects between the Kinect-enabled embodied interactions group and the traditional mouse-based group. We will also collect qualitative data through observations and interviews to find out any issues with regard to the usability of the learning scenario so that to further polish the instructional environment design for the next phase of the study.
Citation
Xu, X., Ke, F. & Huang, D. (2016). Exploring the Embodied Interactive Learning Effects – Designing an Instructional Scenario with Unity3D and Kinect V2 Sensor. In Proceedings of EdMedia 2016--World Conference on Educational Media and Technology (pp. 1618-1623). Vancouver, BC, Canada: Association for the Advancement of Computing in Education (AACE). Retrieved October 6, 2022 from https://www.learntechlib.org/primary/p/173162/.
References
View References & Citations Map
Alibali, M.W., & Nathan, M.J. (2012). Embodiment in mathematics teaching and learning: Evidence from learners' and teachers' gestures. Journal of Learning Science, 21(2), 247-286.
Anderson, M.L. (2003). Embodied cognition: a field guide. Artificial Intelligence, 149(1), 91–130.
Arzarello, F., Paola, D., Robutti, O., & Sabena, C. (2009). Gestures as semiotic resources in the mathematics classroom. Educational Studies in Mathematics, 70(2), 97-109.
Barsalou, L.W. (2008). Grounded cognition. Annual Review of Psychology, 59, 617–645.
Barsalou, L.W. (2010). Grounded cognition: past, present, and future. Topics in Cognitive Science, 2(4), 716–724.
Barsalou, L.W., Niedenthal, P.M., Barbey, A., & Ruppert, J. (2003). Social embodiment. In B. Ross (Ed.), The psychology of learning and motivation (Vol. 43, pp. 43–92). San Diego: Academic.
Bautista, A., Roth, W.M., & Thom, J.S. (2011). Knowing, insight learning, and the integrity of kinetic movement. Interchange, 42(4), 363-388.
Broaders, S.C., Cook, S.W., Mitchell, Z., & Goldin-Meadow, S. (2007). Making children gesture brings out implicit knowledge and leads to learning. Journal of Experimental Psychology: General, 136(4), 539.
Chang, C.Y., Chien, Y.T., Chiang, C.Y., Lin, M.C., & Lai, H.C. (2013). Embodying gesture based multimedia to improve learning. British Journal of Educational Technology, 44(1), 5-9.
De Koning, B.B., & Tabbers, H.K. (2013). Gestures in instructional animations: a helping hand to understanding nonhuman movements? Applied Cognitive psychology, 27(5), 683-689.
Filkov, R. (2015). Kinect V2 with MS-SDK [Computer Software]. Unity3D Online Asset Store. Retrieved from https://www.assetstore.unity3d.com/en/#!/content/18708. Glenberg, A.M., & Kaschak, M.P. (2002). Grounding language in action. Psychonomic bulletin& Review, 9(3), 558-565.
Hung, I.C., Hsu, H.H., Chen, N.S., & Kinshuk (2015). Communicating through body: a situated embodiment-based strategy with flag semaphore for procedural knowledge construction. Educational Technology Research and Development, 63(5), 749-769.
Johnson, K., Pavleas, J., & Chang, J. (2013). Kinecting to Mathematics through Embodied Interactions. Computer, (10), 101-104.
Johnson-Glenberg, M.C., Birchfield, D.A., Tolentino, L., & Koziupa, T. (2014). Collaborative embodied learning in mixed reality motion-capture environments: Two science studies. Journal of Educational Psychology, 106(1), 86-104.
Lee, W., Huang, C., Wu, C., Huang, S., & Chen, G. (2012). The effects of using embodied interactions to improve learning performance. Advanced Learning Technologies (ICALT), 2012 IEEE 12th International Conference on, 4-6 July 2012, 557-559.
Marshall, P., Antle, A., Hoven, E.V.D., & Rogers, Y. (2013). Introduction to the special issue on the theory and practice of embodied interaction in HCI and interaction design. ACM Transactions on Computer-Human Interaction (TOCHI), 20(1), 1.
Pasfield-Neofitou, S., Huang, H., & Grant, S. (2015). Lost in second life: virtual embodiment and language learning via multimodal communication.Educational Technology Research and Development, 63(5), 709-726.
Repetto, C., Colombo, B., & Riva, G. (2015). Is Motor Simulation Involved During Foreign Language Learning? A Virtual Reality Experiment. SAGE Open, 5(4), 2158244015609964.
Rumme, P., Saito, H., Ito, H., Oi, M., & Lepe, A. (2008). Gestures as effective teaching tools: are students getting the point? – A study in pointing gesture in the English as a second language classroom. International journal of Psychology, 43(3), 604-609.
Shapiro, L.A. (2011). Embodied cognition. London: Routledge.
Valenzeno, L., Alibali, M.W., & Klatzky, R. (2003). Teachers' gestures facilitate students' learning: a lesson in symmetry. Contemporary Educational Psychology, 28, 187-204.
Vogel, B., Pettersson, O., Kurti, A., & Huck, A.S. (2012, March). Utilizing gesture based interaction for supporting collaborative explorations of visualizations in TEL. In Wireless, Mobile and Ubiquitous Technology in Education (WMUTE), 2012 IEEE Seventh International Conference on (pp. 177-181). IEEE.
Wilson, M. (2002). Six views of embodied cognition. Psychonomic Bulletin& Review, 9(4), 625-636.
Wilson, R.A., & Foglia, L. (2011). Embodied cognition. In Edward N. Zalta (Eds.). The Stanford Encyclopedia of Philosophy, Fall 2011 Edition. Retrieved from http://plato.stanford.edu/archives/fall2011/entries/embodiedcognition.
These references have been extracted automatically and may have some errors. Signed in users can suggest corrections to these mistakes.
Suggest Corrections to References