You are here: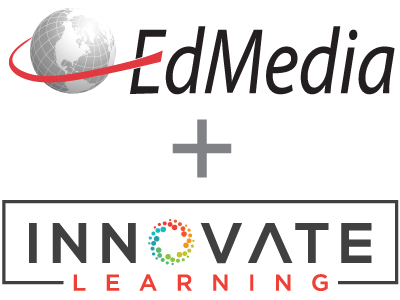 Redefining the Role of Online Facilitation in Digital Classrooms
PROCEEDINGS
Barbara Fedock, University of Phoenix, United States
EdMedia + Innovate Learning, in Montreal, Quebec, Canada ISBN 978-1-939797-16-2 Publisher: Association for the Advancement of Computing in Education (AACE), Waynesville, NC
Abstract
With the inclusion of gaming and interactive simulations in digital classrooms, the role of online facilitation is constantly changing. Online instructors are no longer primarily virtual academic managers and executive technology directors but transformational digital coaches. Digital transformational coaches create facilitation models that inspire and build student trust in a personalized learning community. Online student motivation and engagement increase when online transformational coaches are reflective and empower students to take charge of the learning process. When online leaders provide optional assessment modes that integrate real world connectivity activities, such as the use of apps, student learning outcomes may be enhanced.
Citation
Fedock, B. (2015). Redefining the Role of Online Facilitation in Digital Classrooms. In S. Carliner, C. Fulford & N. Ostashewski (Eds.), Proceedings of EdMedia 2015--World Conference on Educational Media and Technology (pp. 22-24). Montreal, Quebec, Canada: Association for the Advancement of Computing in Education (AACE). Retrieved June 17, 2019 from https://www.learntechlib.org/primary/p/151266/.
Keywords
References
View References & Citations Map
Abelwahed, E., Bachari, E., & Adnani, M. (2011). E-learning personalization based on dynamic learners' preference. International Journal of Computer Science& Information Technology. 3, 200-216.
Arnett, A. (2012). There's an app for that. Diverse Issues in Higher Education. 29(14), 14-15.
Friesen, A. & Jacobson, M. (2012). Hands on vs. Hands up: Technology-enabled knowledge building in high school. Retrieved from http://www.cea-ace.ca/educationcanada/article/
Harrison, J. (2011). Instructor Transformational Leadership and Student Outcomes. Emerging Leadership Journeys. 4, 82-136.
Hsu, Y. & Ching, Y. (2013). Mobile app design for teaching and learning: Educators' experiences in an online graduate course. International Review of Research in Open and Distance Learning. 14(4), 14-40.
Kear, K., Chetwynd, F., & Jefferis, H. (2014). Social presence in online learning communities: The role of personal profiles. Research in Learning Technology. 22.
Kear, K., Donelan, H., & Williams, J. (2014). Using wikis for online group projects: Student and tutor perspectives. International Review of Research in Open and Distance Learning. 15(4).
Kehrwald, B. (2010). Being online: Wocial presence as subjectivity in online learning. London Review Education. 8(1). 39-50.
Li, C., & Hung, C. (2009). The influence of transformational leadership on workplace relationships and job performance. Social Behavior and Personality, 37(8), 1129-1142.
Livingston, R. (2011). An investigation of transformational leadership in a virtual learning environment. Retrieved from http://www.proquest.com/en-US/products/dissertations/individuals.shtml Loertscher, D., Koechlin, C. (2012, April). Dear teachers: The learning commons and the
Martinez, M. & McGrath, D. (2014). Technology alone won't transform teacher to facilitator. Phi Delta Kappan Magazine. 96(1), 41-45.
Morley, D. (2014). Supporting student nurses in practice with additional online communication tools. Nurse Education in Practice. 14(1), 69.
Nedungadi, P. & Raman, R. (2012). A new approach to personalization: Integrating e-learning and m-learning. Educational Technology, Research, and Development. 60(4), 659-678.
Purvanova, R., & Bono, J. (2009). Transformational leadership in context: Face-to-face and virtual teams. Leadership Quarterly, 20(3), 343.
Rakap, S. (2010). Impacts of learning styles and computer skills on adults online. The Turkish Online Journal of Educational Technology. Retrieved from http://www.tojet.net/articles/9212.pdf Stolk, J. & Harari, J. (2014). Student motivations as predictors of high-level cognitions in project-based classrooms. Active Learning in Higher Education. 15(3), 231-247.
Taylor, S. (2010). Negative judgments: Reflections on teaching reflective practice. Organization Management Journal. 7(1), 5-12.
Wise, A., Speer, J., Marouti, F., & Hsiao, Y. (2012). Broadening the notion of participation in online discussions: Examining patterns in learners' online listening behaviors. Instructional Science. 41(2). 323-343.
These references have been extracted automatically and may have some errors. Signed in users can suggest corrections to these mistakes.
Suggest Corrections to References