You are here: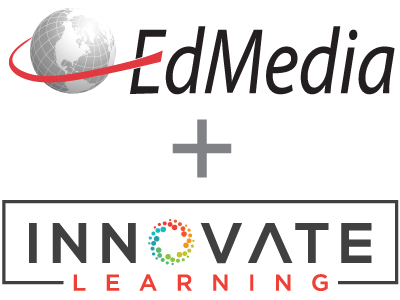 Perspective is Everything: How to Integrate Templates and Tools to Meet Online Accessibility
PROCEEDINGS
EdMedia + Innovate Learning, in Montreal, Quebec, Canada ISBN 978-1-939797-16-2 Publisher: Association for the Advancement of Computing in Education (AACE), Waynesville, NC
Abstract
Abstract: Increasing the access to higher education through online programs has not necessarily guaranteed equal access for all students. Institutions face the challenge of meeting the needs of students with disabilities. Not only may the faculty members at these institutions be unaware that a student has disabilities, but students may not know that they need to self-advocate for accommodations. Incorporating the use of a template that includes consistent accessibility tools in online courses can help individual faculty address the needs of all students.
Citation
Casarez, L., Livengood, K. & Morris, N. (2015). Perspective is Everything: How to Integrate Templates and Tools to Meet Online Accessibility. In S. Carliner, C. Fulford & N. Ostashewski (Eds.), Proceedings of EdMedia 2015--World Conference on Educational Media and Technology (pp. 6-10). Montreal, Quebec, Canada: Association for the Advancement of Computing in Education (AACE). Retrieved October 22, 2019 from https://www.learntechlib.org/primary/p/151265/.
Keywords
References
View References & Citations Map
Bernstein, S.K. (2014). The Americans with Disabilities Act of 1990-as amended: Remedying the boundary that Congress overstepped. George Mason University Civil Rights Law Journal, 25(1), 123-157.
Betts, K., Cohen, A.H., Veit, D.P., Alphin, H.C., Broadus, C., & Allen, D. (2013). Strategies to increase online student success for students with disabilities. Journal of Asynchronous Learning Networks, 17(3), 49-64.
Blauvelt, E. (2014). Get rid of the gray: Make accessibility more black and white! Internet Learning, 3(1), 17-24.
Corrigan, P.W. & Matthews, A.K. (2003). Stigma and disclosure: Implications for coming out of the closet. Journal of Mental Health, 12(3), 235-248.
Dalgin, R.S. & Gilbride, D. (2003). Perspectives of people with psychiatric disabilities on employment disclosure. Psychiatric Rehabilitation Journal, 26(3), 306-310.
Giola, D. & Brekke, J.S. (2003). Knowledge and use of workplace accommodations and protections by young adults with schizophrenia: A mixed method study. Psychiatric Rehabilitation Journal, 27(1), 59-68.
Glazatov, T. (2012). Inclusiveness in online programs: Disability issues and implications for higher education administrators. Journal of Applied Learning Technology, 2(1), 14-18.
Madaus, J.W., Kowitt, J.S., & Lalor, A.R. (2012). The Higher Education Opportunity Act: Impact on students with disabilities. Rehabilitation Education, 26(1), 33-42.
McMillan, D. & Chavis, D. (1986). Sense of community: A definition and theory. Journal of Community Psychology, 14(1), 6-23.
Online Accessibility Committee. (2012). Incorporating accessibility and usability when using LMS and CMS systems [Brochure]. Philadelphia, PA: Drexel University School of Education.
Ralph, R.O. (2002). The dynamics of disclosure: It's impact on recovery and rehabilitation. Psychiatric Rehabilitation Journal, 26(2), 165-172.
Sarnoff, S. (2001). Ensuring that course websites are ADA compliant. Journal of Technology and Human Services, 18(3/4), 189-201.
Simon, J.A. (2011). Legal issues in serving students with disabilities in postsecondary education. New Directions for Student Services, 134, 95-107.
U.S. Department of Justice. (2009). A guide to disability rights laws: Section 508. Retrieved from http://www.ada.gov/cguide.htm #anchor65610
Walker, K. (2014). Comparing American disability laws to the Convention on Rights of Persons with Disabilities with respect to postsecondary education for persons with intellectual disabilities. Journal of International Human Rights, 12(1), 115-131.
Warner, S.M. (2010). Sport and social structures: Building community on campuses (Doctoral dissertation). Retrieved from OAlster. (edosoasi.847278337)
Wilkinson, W. & Dresdon, C. (1996, September). The Americans with Disabilities Act and the Rehabilitation Act of 1973 and their application to educational issues. In symposium on accommodating adults with disabilities in adult education programs. Symposium conducted at the National Association for Adults with Special Learnings, New Orleans, LA.
These references have been extracted automatically and may have some errors. Signed in users can suggest corrections to these mistakes.
Suggest Corrections to References