You are here: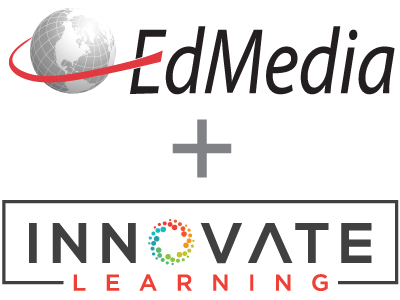 Khan Academy Learning
PROCEEDINGS
EdMedia + Innovate Learning, in Tampere, Finland ISBN 978-1-939797-08-7 Publisher: Association for the Advancement of Computing in Education (AACE), Waynesville, NC
Abstract
In an increasingly digital world, empirically-supported research that evaluates effective learning from online videos should be explored. Many current online educational videos are not class lectures that build upon each other, but rather are short and simple worked out problem sets. As part of a larger line of research designed to explore online video learning, this research first addressed the broad question, "Do students learn from online videos?" All participants were given a pretest, asked to watch a 10-minute microeconomics video from the Khan Academy (two videos on the law of demand were combined into one), and then given a post-test. There was a statistically significant between the pre and post-test which suggests that students learn from watching online videos.
Citation
Devers, C., Alayan, A., Reaves, C. & Ragsdale, E. (2014). Khan Academy Learning. In J. Viteli & M. Leikomaa (Eds.), Proceedings of EdMedia 2014--World Conference on Educational Media and Technology (pp. 1684-1687). Tampere, Finland: Association for the Advancement of Computing in Education (AACE). Retrieved January 18, 2020 from https://www.learntechlib.org/primary/p/147706/.
References
View References & Citations Map
Blakemore, S.J., & Frith, U. (2005). The learning brain: Lessons for education. Malden, MA: Wiley-Blackwell.
Bonk, C.J. (2009). The world is open: How web technology is revolutionizing education. San Francisco, California: Jossey-Bass.
Bransford, J.D., Brown, A.L., & Cocking, R.R. (2000). How People Learn: Brain, Mind, Experience, and School. Washington, DC: National Academy Press.
Cennamo, K.S. (1993). Learning from video: Factors influencing learners' preconceptions and invested mental effort. Educational Technology Research and Development, 41(3), 33-45.
Choi, H.J., & Johnson, S.D. (2005). The effect of context-based video instruction on learning and motivation in online courses. The American Journal of Distance Education, 19(4), 215-227.
Chu, G., & Schramm, W. (1974). Learning from television: What the research says. Washington, DC: National Association of Educational Broadcasters.
Dunlosky, J., Rawson, K., Marsh, E.J., Nathan, M.J., & Willingham, D.T. (2013). Improving students' learning with effective learning techniques: Promising directions from cognitive and educational psychology. Psychological Science in the Public Interest, 14(1), 4-58.
Greenhow, C., Robelia, B., & Hughes, J.E. (2009). Learning, Teaching, and Scholarship in a Digital Age: Web 2.0 and Classroom Research: What Path Should We Take Now? Educational Researcher, 38(4), 246-259.
Kozma, R.B. (1986). Implications of Instructional Psychology for the Design of Educational Television. Educational Communication and Technology, 34(1), 11-19.
Krendl, K.A., & Watkins, B. (1983). Understanding television: An exploratory inquiry into the reconstruction of narrative content. Educational Communication and Technology Journal, 31, 201-212.
Owston, R.D. (2009). Comments on Greenhow, Robelia, and Hughes: Digital Immersion, Teacher Learning, and Games. Educational Researcher, 38(4), 270-273.
Rosenberg, T. (2013). Turing education upside down. The New York Times. New York, NY. Retrieved from http://opinionator.blogs.nytimes.com/2013/10/09/turning-education-upside-down/Sengupta,S.(2011)Onlinelearning,personalized.TheNewYorkTimes.NewYork,NY.Retrievedfromhttp://www.nytimes.com/2011/12/05/technology/khan-academy-blends-its-youtube-approach-with-classrooms.html
Stephenson, J. (2001). Teaching& Learning online: Pedagogies for new technologies. Sterling, VA: Stylus Publishing.
Willingham, D. (2009). Why don't students like school: A cognitive scientist answers questions about how the mind works and what it means for the classroom. San Francisco, California: Jossey-Bass.
These references have been extracted automatically and may have some errors. Signed in users can suggest corrections to these mistakes.
Suggest Corrections to References