You are here: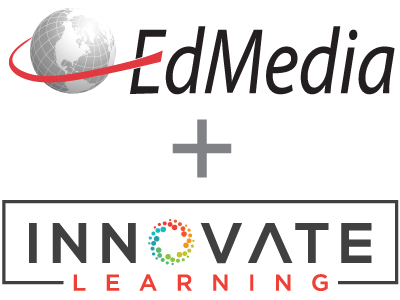 Teachers' Role in the SNS-Era:Different points of view from a global perspective
PROCEEDINGS
Arnon Hershkovitz, Tel-Aviv University, Israel ; Alona Forkosh Baruch, Levinsky College of Education, Tel-Aviv University, Israel
EdMedia + Innovate Learning, in Tampere, Finland ISBN 978-1-939797-08-7 Publisher: Association for the Advancement of Computing in Education (AACE), Waynesville, NC
Abstract
The knowledge society poses challenges in the field of education. These challenges include social and cultural aspects as well as aspects referring to educators' skills and competencies. Teachers' roles are changing learning and teaching as well as social and emotional aspects. SNS play a major role in this educational change, extending the scope and settings in which teachers and students communicate, with regards to curricular issues as well as inter-personal issues. This may affect and even alter traditional hierarchical structures in schools. The purpose of the proposed symposium is to present empirically-based points of view from an international perspective that may highlight teachers' new role and needs in the SNS-era, especially in secondary schools. The symposium addresses relevant issues addressed by teachers, administrators and policymakers constantly. The symposium deals with contemporary issues reflecting change in student-teacher relationships in the SNS-era from pedagogical, social, emotional and ethical points of view.
Citation
Hershkovitz, A. & Forkosh Baruch, A. (2014). Teachers' Role in the SNS-Era:Different points of view from a global perspective. In J. Viteli & M. Leikomaa (Eds.), Proceedings of EdMedia 2014--World Conference on Educational Media and Technology (pp. 630-636). Tampere, Finland: Association for the Advancement of Computing in Education (AACE). Retrieved January 24, 2020 from https://www.learntechlib.org/primary/p/147560/.
References
View References & Citations Map
Abbott, L. (2005). The nature of authentic professional development during curriculum-based telecomputing. Journal of Research on Technology in Education 37(4), 379-398.
Boyd, D. (2008). 'Why youth [love] social network sites: the role of networked publics in teenage social life', in D. Buckingham (ed.) Youth, Identity, and Digital Life. The john D. And Catherine T. MacArthur Foundation Series on Digital Media and Learning, Cambridge, MA/London: The MIT Press, pp. 119-42.
Boyd, D.M. & Ellison, N.B. (2010). Social network sites: Definition, history, and scholarship. IEEE Engineering Management Review, 38(3), 16-31.
Callaghan, N. & Bower, M. (2012). Learning through social networking sites– the critical role of the teacher. Educational Media International, 49 (1), 1-17.
Elmore, R.F. (1996). Getting to scale with good educational practice. Harvard Educational Review, 66,1, 1-26.
Ertmer, P. (2005). Teacher Pedagogical Beliefs: The Final Frontier in Our Quest for Technology Integration? Educational Technology Research and Development, 53, 4, 25–39.
Forkosh-Baruch, A. & Hershkovitz, A. (2013). Teachers: To be, or not to be (your students' Facebook-friends)?. The 24th International Conference of the Society for Information Technology and Teacher Education (SITE2013; March 25-29, New Orleans, LA).
Hershkovitz, A. & Forkosh-Baruch, A. (2013). Student-teacher relationship in the Facebook-era: The student perspective. International Journal of Continuing Engineering Education and Life-Long Learning, 23(1), 3352.
Hew, K.F. (2011). Students' and teachers' use of Facebook. Computers in Human Behavior, 27(2), 662-676.
Jenkins, H. (2009). Confronting the challenges of participatory culture: Media education for the 21st century, Mit Press.
Kupianian, R. (2013). Media and digital literacies in secondary school. New York, NY: Peter Lang.
Lambert, L.G. (2007). Lasting leadership: Toward sustainable school improvement. Journal of Educational Change, 8, 311-322.
MacFarlane, A.G.J. (2001). Information, knowledge and technology, in vander Molen H.J. (Ed). Virtual University? Educational Environments of the Future. London: Portland Press.
Mioduser, D., Nachmias, R., & Forkosh-Baruch, A. (2008). New literacies for the knowledge society. In J. Voogt& G. Knezek (Eds.). International Handbook of Information Technology in Education (pp. 23-42). New York,
Putnam, R.D. (2000). Bowling alone: the collapse and revival of American Community. New York: Simon and Schuster.
Ranieri, M., Manca, S., & Fini, A. (2012). Why (and how) do teachers engage in social networks? An exploratory study of professional use of Facebook and its implications for lifelong learning. British Journal of Educational Technology, 43, 754–769.
Scardamalia, M., and Bereiter, C. (2006). Knowledge building: Theory, pedagogy, and technology. In K. Sawyer (Ed.), Cambridge Handbook of the Learning Sciences. New York: Cambridge University Press, 97-118.
Weller, M. (2011). The digital scholar. Bloomsbury Academia. 1 Based on Alexa.com, a Web information company, http://www.alexa.com/ Topsites [accessed 14 November 2013]. 2 As of September 2013, see http://newsroom
These references have been extracted automatically and may have some errors. Signed in users can suggest corrections to these mistakes.
Suggest Corrections to References