You are here: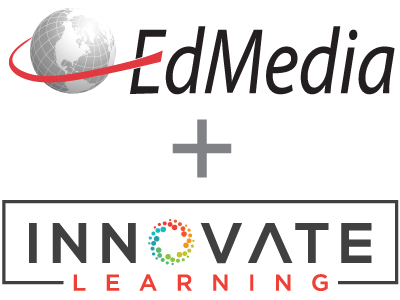 Cross-cultural Expert Evaluation of Two STEM Learning Games for Children
PROCEEDINGS
EdMedia + Innovate Learning, in Tampere, Finland ISBN 978-1-939797-08-7 Publisher: Association for the Advancement of Computing in Education (AACE), Waynesville, NC
Abstract
Recent research emphasizes the significance of promoting early interest in science, technology, engineering, and mathematics (STEM) as well as acquiring important cross-curricular, 21st-century skills. In this paper, we present on our initial observations from a cross-cultural expert evaluation of two STEM learning games for children. Our Finland–US network is blending methods and test beds from both countries to obtain a broader picture of how engagement and learning are entwined in game-based learning. The goal of this expert evaluation was to examine Finnish and American criteria for evaluating learning games and to identify the most crucial observations emerging from the evaluation. We were particularly interested in such issues that might affect the suitability of learning games for different local, regional and national educational contexts in these two countries.
Citation
Nousiainen, T. & Vesisenaho, M. (2014). Cross-cultural Expert Evaluation of Two STEM Learning Games for Children. In J. Viteli & M. Leikomaa (Eds.), Proceedings of EdMedia 2014--World Conference on Educational Media and Technology (pp. 350-355). Tampere, Finland: Association for the Advancement of Computing in Education (AACE). Retrieved November 22, 2019 from https://www.learntechlib.org/primary/p/147522/.
References
View References & Citations Map
Becker, K. (2007). Digital game-based learning once removed: Teaching teachers. British Journal of Educational Technology, 38 (3), 478-488.
Bourgonjon, J., De Grove, F., DeSmet, C., Van Looy, J., Soetaert, R., & Valcke, M. (2013). Acceptance of game-based learning by secondary school teachers. Computers& Education, 67, 21-35.
Breuer, J., & Bente, G. (2010). Why so serious? On the relation of serious games and learning. Eludamos, Journal of Computer Game Culture, 4 (1), 7-24.
Connolly, T.M., Boyle, E.A., MacArthur, E., Hainey, T., & Boyle, J.M. (2012). A systematic literature review of empirical evidence on computer games and serious games. Computers& Education, 59 (2), 661-686.
Corredor, J., Gaydos, M., & Squire, K. (2013). Seeing Change in Time: VideoGames to Teach about Temporal Change in Scientific Phenomena. Journal of Science Education and Technology, (August 2013).
De Grove, F., Bourgonjon, J., & Van Looy, J. (2012). Digital games in the classroom? A contextual approach to teachers' adoption intention of digital games informal education. Computers in Human Behavior, 28 (6), 2023–-2033.
Egenfeldt-Nielsen, S. (2007). Third Generation Educational Use of Computer Games. Journal of Educational Multimedia and Hypermedia, 16 (3), 263-281.
Kebritchi, M., Hirumi, A., & Bai, H. (2010). The effects of modern mathematics computer games on mathematics achievement and class motivation. Computers& Education, 55 (2), 427-443.
Ketelhut, D.J., & Schifter, C.C. (2011). Teachers and game-based learning: Improving understanding of how to increase efficacy of adoption. Computers& Education, 56 (2), 539-546.
Law, N. (2004). Scaffolding scientific conceptualization: From iconic modelling and simulations to collaborative gaming. In M. Kankaanranta, P. Neittaanmäki & P. Häkkinen. (eds.) Digitaalisten pelien maailmoja. (pp. 239-255). Koulutuksen tutkimuslaitos
Logan, M.R., & Skamp, K.R. (2013). The Impact of Teachers and Their Science Teaching on Students' 'Science Interest': A four-year study. International Journal of Science Education, 35 (17), 2879-2904.
Mäkelä, T., Mylläri, J., Nurmela, K., Kankaanranta, M., Nousiainen, T., Vesisenaho, M., & Björklund, K. (2013). The Design and Use of a Math Learning Game in Real-life Educational Contexts. In J. Viteli& A. Östman (Eds.) Tuovi 11: Interaktiivinen tekniikka koulutuksessa 2013-konferenssin tutkijatapaamisen artikkelit. (pp. 136-142). Tampereen yliopisto. TRIM Research
Shute, V.J. (2011). Stealth assessment in computer-based games to support learning. In S. Tobias& J.D. Fletcher (eds.) Computer games and instruction (pp. 503-524). Charlotte: Information Age Publishers.
Spektor-Levy, O., Baruch, Y.K., & Mevarech, Z. (2013). Science and Scientific Curiosity in Pre-school-The teacher's point of view. International Journal of Science Education, 35 (13), 2226-2253.
Turja, L., Endepohls-Ulpe, M., & Chatoney, M. (2009). A Conceptual Framework for Developing the Curriculum and Delivery of Technology Education in Early Childhood. International Journal of Technology and Design Education, 19 (4), 353-365.
Van Eck, R. (2006). Digital Game-Based Learning: It's Not Just the Digital Natives Who Are Restless. EDUCAUSE Review, 41 (2), 16-30.
These references have been extracted automatically and may have some errors. Signed in users can suggest corrections to these mistakes.
Suggest Corrections to References