You are here: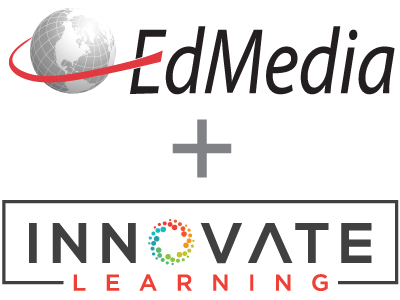 The Effect of A Problem-Based Hypermedia Learning Environment on Sixth Graders' Performance and Attitudes
PROCEEDINGS
Min Liu, The Univ. of Texas -Austin, United States
EdMedia + Innovate Learning, in Honolulu, Hawaii, USA ISBN 978-1-880094-48-8 Publisher: Association for the Advancement of Computing in Education (AACE), Waynesville, NC
Abstract
A problem-based hypermedia learning environment for middle school science was examined to understand how it affected the performance and attitudes of students at different ability levels as they used the program. The findings showed that the enriched presentation of the knowledge base and the more effective delivery of cognitive tools through hypermedia provided needed scaffolding to all students. As a result, not only students in gifted education but also students in regular education performed well in this environment. Students, who speak English as a second language or have some learning disability, also benefited from using it. The amount of gain in students' science knowledge and problem-solving skills was related to their prior knowledge level. This study also indicated no gender difference in the performance, nor in the attitudes among the students. Girls performed equally well and had positive attitudes toward the environment and learning science as a result of using it.
Citation
Liu, M. (2003). The Effect of A Problem-Based Hypermedia Learning Environment on Sixth Graders' Performance and Attitudes. In D. Lassner & C. McNaught (Eds.), Proceedings of ED-MEDIA 2003--World Conference on Educational Multimedia, Hypermedia & Telecommunications (pp. 842-848). Honolulu, Hawaii, USA: Association for the Advancement of Computing in Education (AACE). Retrieved November 16, 2019 from https://www.learntechlib.org/primary/p/13893/.
Keywords
References
View References & Citations Map
Farnsworth, C. (1994). Using computer simulations in problem-based learning. In M. Orey, ed., Proceedings of the Thirty-Fifth ADCIS Conference (pp. 137-140). Nashville, TN. Omni Press.
Gallagher, S.A. (1996). The effect of problem-based learn ing on comp lex though t. Presentation at the annual meeting of the National Association for Gifted Children. Indianapolis, November.
Germann, P.J. (1988). Development of the Attitude toward science in school assessment and its use to investigate the relationship between science achievement and attitude toward science in school. Journal of Research in Science Teaching. 25 (8), 689-703.
Hoffman, B. And Richie, D. (1997). Using multimedia to overcome the problems with problem based learning. Instructional Science, 25 , 97-115.
Jonassen D.H., and Reeves, T.C. (1996). Learning with technology: Using computers as cognitive tools. In D.H. Jonassen (Ed.), Handbook of research for educational communications and technology (pp. 693-719). NY:
Lim, K. (2002). Impacts of personal characteristics on computer attitude and academic users information system satisfaction. Journal of Educational Computing Research. 26 (4), 395-406.
Liu, M, Williams, D., and Pedersen, S. (2002). Alien Rescue: A Problem-Based Hypermedia Learning Environment for Middle School Science. Journal of Educational Technology Systems, 30(3), 255-270.
Loyd, B.H. And Gressard, C. (1984). Reliability and factorial validity of computer attitude scales. Educa t iona l and Psychological Measurement, 44 , 501-505.
Miles, M.B. And Huberman, A.M. (1994). Qualitative Data Analysis (2nd ed.). Thousand Oaks, CA: Sage Publications.
Norman, G.R., and Schmidt, H.G. (1992). The psychological basis of problem-based learning: A review of the evidence. Academic Medicine, 67 , 557-565.
Savery, J.R. And Duffy, T.M. (1995) Problem Based Learning: An Instructional Model and Its Constructivist Framework, Educa t iona l Techno logy , 35 , 31-38.
Schmidt, H. (1995). Problem-based learning: An introduction. Instructional Science, 22 , 247-250.
Stepien, W.J., Gallagher, S.A., and Workman, D. (1993). Problem-based learning for traditional and interdisciplinary classrooms. Journal for the Education of the Gifted, 16(4), 338-357.
These references have been extracted automatically and may have some errors. Signed in users can suggest corrections to these mistakes.
Suggest Corrections to References